Beach rugby was displayed in all its finery at the Mount Beach 5s in sweltering conditions at Mount Main Beach on Saturday.
Tauranga Sports retained their title by beating Hawke's Bay Pirates 7-3 in the elite men's section while Arataki beat Eastern Bay Wasps 6-5 in overtime golden point to take the women's title.
Organiser Sam Hurley, from the New Zealand Beach Rugby committee, said they easily reached their optimum level of eight teams with others waiting for a chance to play.
"This year was different because we now have two women's teams playing from Eastern Bay and Mount Maunganui. We actually have teams fighting to get into the competition and we had to turn teams away," Hurley said.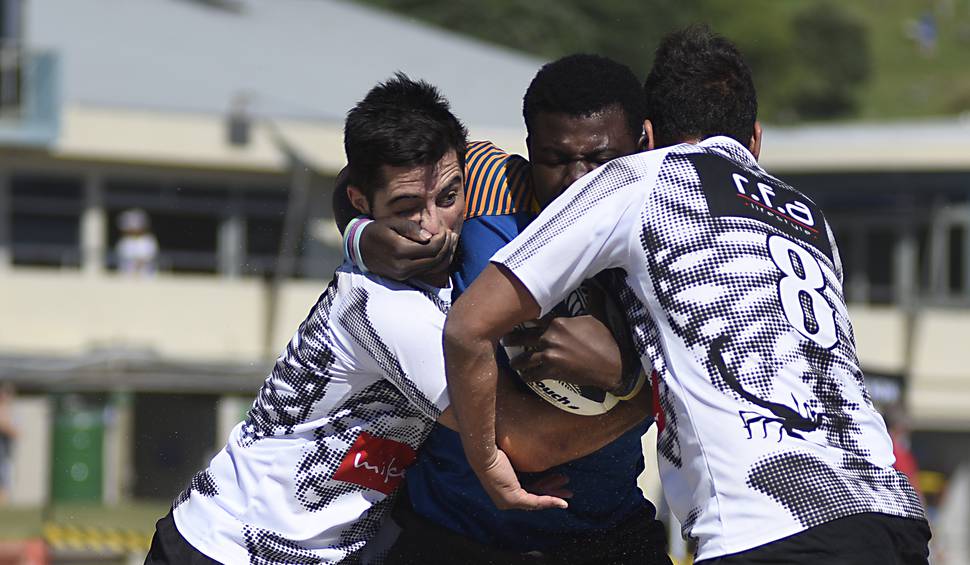 "The level of rugby has improved dramatically over the competitions as the players now know what the rules are and we have seen some very competitive matches."
Hurley played the game in Italy where matches attract crowds of up to 5000 and are screened on national television throughout Europe.
"The soft sand combined with the heat makes it tough and every guy here wants to have a go and prove what he's worth. It's hard going out there.
"When we played in Italy we got 40C heat and literally within 10 seconds you felt like your entire life has come out of you. It is just unbelievable," he said.
Hurley wants Mount Maunganui to be the base for bigger and better events planned for the next few years.
"We want to have a competition down in the South Island and another here. We would then get the top four teams from the South Island come and play here. We also want to expand it to include an Auckland competition and maybe Taranaki or Wellington and then at the end have the top two teams from the competitions coming back to the Mount to play here.
"The next step from there would be to take the winner from here and send them to Italy to play."
Paul van Etten was one of the Auckland referees who travelled down to Mount Maunganui to officiate in the day's matches.
"We started doing this two years ago and come down to assist as we are probably the most experienced refs at beach fives," van Etten said.
"It takes a bit of getting used to because it is a totally different game. There are no knock-ons, no scrums, no lineouts. It is all free kicks. The ball is always live. It is very quick and we probably get about 15 tries in 10 minutes per game.
"The players are getting used to it and trying to keep it out of contact a lot more now with rolling subs. It is really surprising how tired players get."