The countdown is on to Tauranga's Le Diner en Blanc and creative collaborators are pulling out all stops to ensure the secret pop-up picnic is nothing short of extraordinary. Here's a taste of what to expect at the coveted event next Saturday and advice for guests looking to maximise their Parisian-inspired experience.
Très chic styling
"Think elegant and luxurious," says Shaye Woolford of On My Hand Props, Flora and Styling, who's promising to transform the mystery Diner en Blanc location from everyday to exceptional with the perfect selection of props and florals.
The master florist and stylist from Tauranga has had her work feature in Together Journal, Taste and Homestyle magazines.
"I don't want to give too much away but when guests arrive they'll see styling unlike any other Diner en Blanc event around the world. Keeping to the signature white theme, we're creating an atmosphere that stays true to the elegance and scale of the event while remaining fun and contemporary."
Le Diner en Blanc is all about participation and the finer details, so Shaye is sharing her advice for table styling:
*A signature white tablecloth and napkins are a table must-have. Think luxe and fabulous and look around for fun tulle or classic pure linen.
*Don't forget a vase of flowers! Choose in-season white hydrangeas, lisianthus, chrysanthemum, roses, stock, lilies and gentiana.
*Think chic, simple and elegant when it comes to dressing your table. You'll find white marble in most homeware stores in the form of trivets and platters.
*Go that extra step to finish your table with some fun details like party balloons, gemstones or confetti. Layer it up and make it your own.
Scents of bliss
The philosophy of boutique fragrance company George & Edi is to live each day with a sense of luxury, savouring the simplest pleasures in life.
Its New Zealand-made artisan candles, room sprays and diffusers ooze Diner en Blanc style and its French Pear and Havana scents will be filling the powder rooms on the night.
To finish your outfit for the evening, founders Rose and Sarah recommend wearing the new crème perfume fragrance Liquorice, an hypnotic, powdery, mysterious fragrance with notes of spice, liquorice and cedar.
Or, if you like something a little fresher, choose the Oakmoss perfume, a unisex fragrance with a fresh mossy green base and uplifting notes of amber and cedar. You'll find their fragrances and candles at Paper Plane, Mount Maunganui.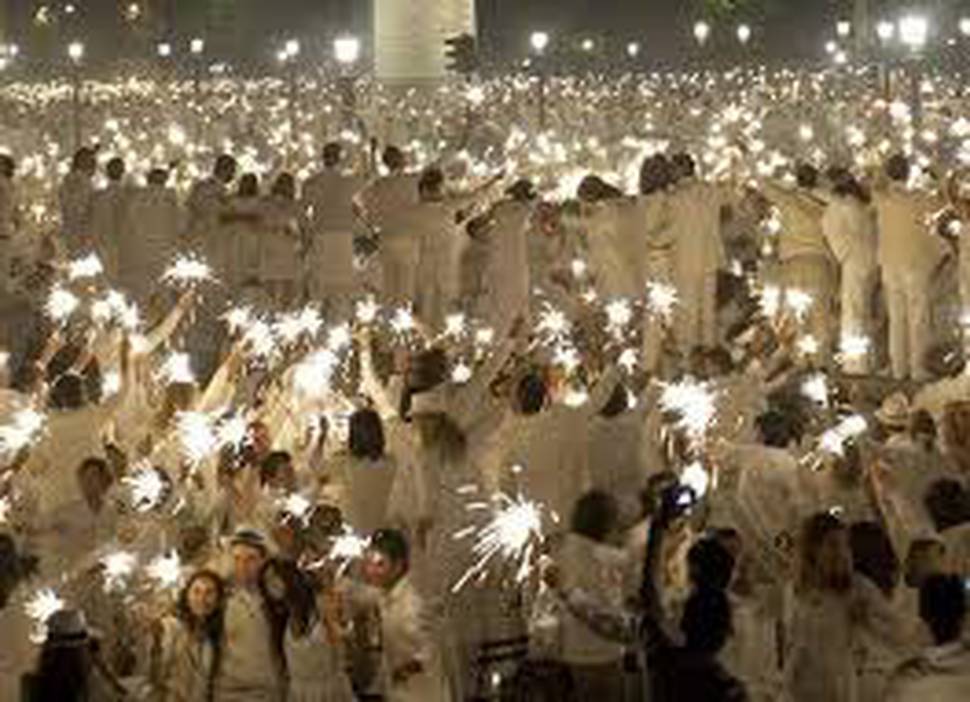 Light it up
Le Diner en Blanc is a night-time affair in one of the Bay's most beautiful outdoor public spaces, far from street lights. That's why Light Viking is the perfect partner for Diner en Blanc with its hand-made lighting installations.
Creator Darcia Mather says she's honoured to be providing special signage for the event.
"Lighting is a key component for any event, but especially one of this scale."
Darcia hand-makes every one of her large-scale marquee lights from scratch and has long been inspired by the ambience the right lighting can provide to an experience.
"The lights for Diner en Blanc will add a sense of illumination and energy to the evening," she says.
Ooh la la vanilla
Multi award-winning Heilala Vanilla products are sold by specialty food retail stores, fine dining establishments and gourmet food manufacturers around the world.
They've inspired Good Things Kitchen to create a trio sweet selection of baked wild figs with almond frangipane and raspberry dust, Buffalo yoghurt and white peach panna cotta, and truffle with bittersweet chocolate and the famous Heilala Vanilla.
Local baker Dani from Spongedrop is also drawing inspiration from Heilala Vanilla in creating traditional French macarons for the official VIP event at Sisters & Co, Mount Maunganui.
Plan to make your own dessert? Here are Dani's tips for getting it right on the night:
*Keep it simple. Whether it's meringues with whipped cream, coconut bliss balls or white chocolate mousse, you don't have to be an expert to whip up a treat.
But if you do want to go all out, bring extra toppings like shredded coconut, white buttons or cake decorations.
*Keep it cool. Place ice packs around your desserts to keep them chilled.
*Save on dishes. Pre-serve your dessert in small individual portions or ramekins so you don't have to lug serving spoons or extra bowls.
Dazzle in white
From the colours of our nation's sports teams to New Zealand designers, black is our 'thing'. But Rodelle Payne, director of Sisters & Co, says that's what makes wearing white all the more fun. Here are her tips for wearing white well.
*Layer the white: Wear a white vest with white pants and a shirt - it takes away from the starkness of a white dress and looks sleek and European.
*Loving the off the shoulder trend? Then embrace this style in white - it's fresh and summery so make sure you have your fake tan on!
*Grab yourself a white wrap. Wear this alone or layer it over pants for a super chic, super French look that will take you from day to night.
Rodelle and her team at Sisters & Co are hosting an in-store VIP event before the main event as well as creating a bespoke 'powder room' at Le Diner en Blanc to ensure your makeup post-meal remains on point.
Strike a pose
Guests will be able to capture their Le Diner en Blanc experience with take-home photos from The Amazing Travelling Photobooth.
"The only rule is to have fun," says Bay of Plenty manager Anmea Hoskin. "Grab a prop, strike a pose, just go for it!"
Taking place in a mystery location, the inaugural Le Diner en Blanc Tauranga promises to be one of the city's most sophisticated outdoor events to date.
"We are excited for our 700 guests to gather under the stars next weekend and be a part of this unique dining experience," says co-host Kimberley Cleland.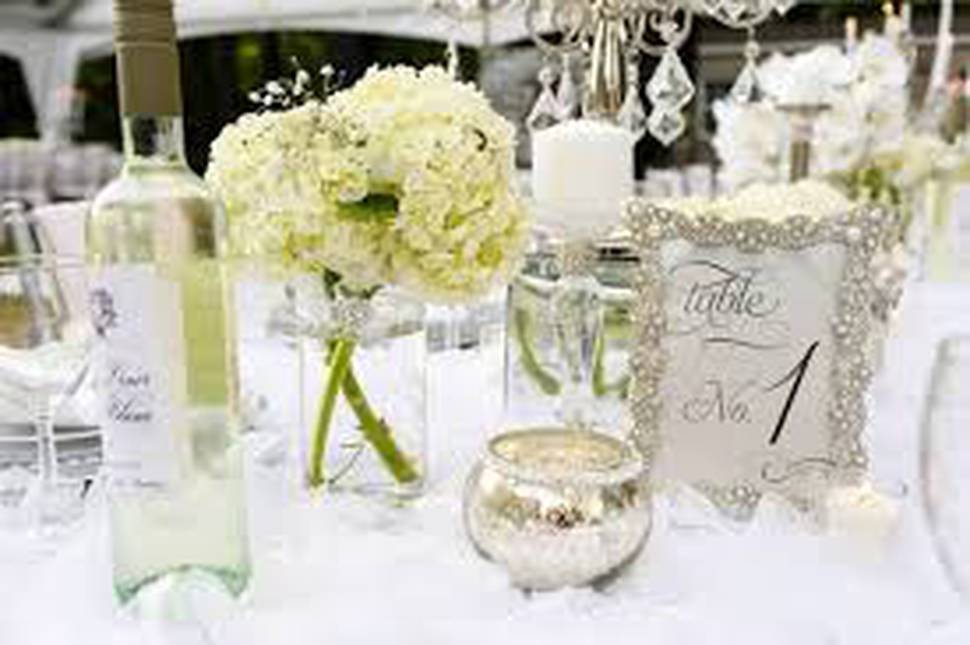 *Limited tickets are still available. Contact the organisers at tauranga@dinerenblanc.com for a special code before March 16.