Lots of sunshine and fresh produce makes the Bay of Plenty ideal for living - and eating - the Mediterranean way
For many people who follow it, a Mediterranean diet results in natural and effortless weight loss.
Recipes below
Though most diets focus on counting calories, following a strict menu, weighing and measuring foods or undertaking a rigorous exercise programme, the Mediterranean diet focuses on enjoying a wide variety of healthy foods and taking the time to savour meals and share them with others.
It's a joyful way of eating as well as a healthful one.
By removing from your diet processed and fast foods, which are laden with unhealthy fats, sugar and chemicals, you can significantly decrease your caloric intake while actually eating more food.
Without counting calories or fat grams, you can trade "empty" foods for those that not only promote good health but also support the loss of stored fat.
For years, the low-fat diet has been promoted as the only real way to lose weight, but we now know that this just isn't true.
In fact, a low-fat diet very often results in weight gain and can be unhealthy, to boot.
A research hospital in Switzerland recently examined six separate studies comparing the Mediterranean diet and a low-fat diet.
People who followed the Mediterranean diet for the studies experienced greater weight loss, lower body fat percentages, lower blood pressure and better blood sugar levels than those on the low-fat diet.
Because it includes such a wide variety of fresh foods, the Mediterranean diet supplies a healthy amount of fibre and "good" fats, both of which support weight loss by helping you to feel full.
A high-fibre diet also slows the rate at which sugar is absorbed into your bloodstream, which helps control blood sugar and insulin levels.
Too much insulin in the bloodstream triggers fat storage.
Fibre from whole grains, fruit and vegetables also helps to improve digestion, which can be an important factor in weight loss.
Many of the antioxidants found in fresh fruits and vegetables, such as lutein in apples, have also been shown to encourage weight loss.
Overall, the Mediterranean diet allows people to lose weight naturally and healthily, without going hungry or eliminating food groups.
You'll not only be able to lose weight on the diet, you'll enjoy yourself while you do.
Top 10 tips for success Here are the best ways to ensure that you enjoy your Mediterranean diet to the fullest.
These strategies can also help you lose weight - if that's one of your goals- by making it easier for you to adjust to the diet and stick with it.
1.Treat yourself like a guest
It's as much about how you eat as it is about what you eat. Mediterranean people have a respect for and appreciation of food that inspires them to set beautiful (though often very simple) tables. Bring out the good china, put some fresh flowers in a jar, light some candles, or eat outside. However you choose to do it, treat every meal as though you have guests.
2. Learn to savour
In today's fast-paced world, we have a tendency to eat without paying attention to our food. We eat standing up or while driving to work, watching TV, or finishing up some paperwork.
This is the antithesis of Mediterranean custom, where it's not uncommon to linger over even a simple meal for a couple of hours and where the idea of doing anything mundane while eating just seems silly.
Turn off the TV, even if you're eating alone. Put away the work, the cellphone and any other distractions. Even if you're having dinner for one, focus on the delicious food you're eating. Really taste what's on your plate and start appreciating the pleasure of flavour.
3. Become a social eater
Gathering around food is something that families and friends do every day in the Mediterranean, even if all that's being served is crusty bread with good olive oil. Even when there are no guests, families will linger at the table to talk about the day and enjoy each other's presence.
Inviting friends and family over for a simple summer lunch or a casual dinner party is a great way to incorporate the Mediterranean approach to dining into your own life. Meals really do taste better when you share them.
4. Learn to make substitutions
Very few things are off-limits in the Mediterranean diet, but moderation is key. If you're craving something you don't think you should be eating, like greasy French fries or salty potato chips, learn to make substitutions.
You may find that the thing that stands in for your favourite junk food becomes your new favourite. Kale chips taste better than commercial potato chips and they can be made without all the unhealthy fat, salt and preservatives.
5. Get some moderate exercise every day - preferably outdoors
In the Mediterranean region, spending time outdoors is a natural part of any day. Sunshine and good weather abound, as do beautiful scenery and a warm ocean. [Luckily for us, the same is true of the Bay of Plenty - Ed]
People spend as much time outside as they do inside, whether working in the garden or walking on the beach.
Try to get at least 30 minutes of moderate exercise three times a week. This has been shown to be an important element of losing weight, improving cardiovascular health and attaining an overall feeling of happiness and wellbeing.
Try walking in the morning or after work, taking a gym or dancing class, swimming in the pool or ocean, playing a game of catch with the kids - or any other activity that gets you moving. It doesn't have to be strenuous and it doesn't have to be the same activity every day-in fact, it shouldn't be.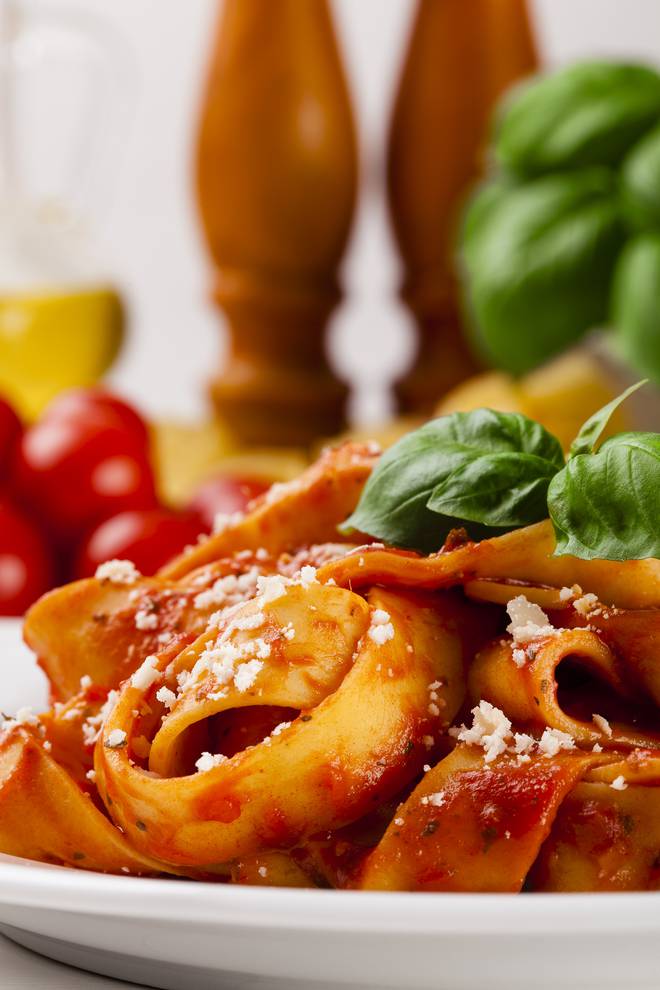 6. Don't tempt yourself
Don't keep pastries in the pantry for visiting neighbours or chicken nuggets in the freezer just because they haven't expired yet. Having foods at home that are not part of the diet or that you tend to overindulge in is just tempting fate.
If you need something to serve guests, the Mediterranean menu offers plenty of choices. There is no occasion for which you will need chicken nuggets. Give them to the family next door and stock up on olives.
7. Keep it simple
Try not to complicate your life by preparing three weeks' worth of menus at once or trying 10 new recipes in a week. Take things slowly and cultivate a relaxed approach to your new way of eating.
Try a few new recipes, but make sure they're not all complicated dishes that'll just stress you out. Most Mediterranean dishes are simple, with few ingredients and very straightforward preparation. You don't need a lot of fancy steps to make great meals.
8. Give yourself a break
So you snuck out to the takeaway place and ate the messiest and most calorie-laden burger they sell. Hopefully it was truly yummy. Now move on.
Do not spend three days eating garbage because you're upset about that slip up.
9. Try something new each week
Eating the Mediterranean way should be fun, exciting and even a little exotic. Try to choose one unfamiliar fruit, vegetable, fish, or other ingredient each week. It'll keep things interesting and enhance that exciting sense of voyaging to another land. Remember, many people fall off diets because they get bored.
10. Try growing your own
The people of the Mediterranean region are very garden-focused. It's common for them to have lush kitchen gardens in their backyards, and even many city dwellers insist on a few pots of fresh herbs on the windowsill. Growing your own herbs and vegetables is fun, saves money and is the best way to taste something at its freshest.
Recipes
Fettuccine with Tomatoes and Pesto
Bursting with ripe tomatoes and fresh basil, this dish is the very essence of the Mediterranean. If you make the pesto in advance, it's a quick and delicious way to have a relaxing dinner after a busy day.
1 pound wholegrain fettuccine
4 roma tomatoes, diced
2 tsp tomato paste
1 cup vegetable broth
2 garlic cloves, minced
1 tbsp chopped fresh oregano
1 tsp salt
1 packed cup fresh basil leaves
1 cup extra virgin olive oil
1 cup grated Parmesan cheese
1 cup pine nuts
Bring a large pot of water to a boil over high heat and cook the fettuccine according to the package instructions until al dente (still slightly firm).
Drain but do not rinse.
Meanwhile, in a large heavy skillet combine the tomatoes, tomato paste, broth, garlic, oregano and salt and stir well. Cook over medium heat for 10 minutes.
In a blender or food processor, combine the basil, olive oil, parmesan cheese and pine nuts and blend until smooth.
Stir the pesto into the tomato mixture. Add the pasta and cook, stirring frequently, until the pasta is well coated and heated through. Serve immediately.
Greek Chicken Salad
The tartness of feta cheese is a nice counterpoint to mild chicken breast, salty olives and sweet cherry tomatoes. The chicken mixture will keep well for up to three days in a covered container in the fridge, and the flavours intensify as it sits, so this is a good dish to make ahead.
1 cup balsamic vinegar
1 tsp freshly squeezed lemon juice
1 cup extra virgin olive oil
1 tsp salt
1 tsp freshly ground black pepper
2 grilled boneless, skinless chicken
breasts, sliced (about 1 cup)
1 cup thinly sliced red onion
10 cherry tomatoes, halved
8 pitted kalamata olives, halved
2 cups roughly chopped romaine
lettuce
1 cup feta cheese
In a medium bowl, combine the vinegar and lemon juice and stir well. Slowly whisk in the
olive oil and continue whisking vigorously until well blended. Whisk in the salt and pepper.
Add the chicken, onion, tomatoes and olives and stir well. Cover and refrigerate for at least 2 hours or overnight.
To serve, divide the romaine between 2 salad plates and top each with half of the chicken/vegetable mixture. Top with feta cheese and serve immediately.