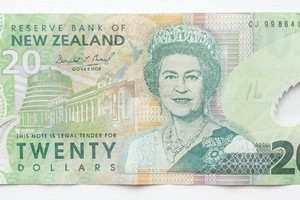 The Reserve Bank is considering a redesign of New Zealand's banknotes.
The review is bieng driven primarily by the need to update security features on the currency.
But fans of Sir Ed, Kate Sheppard, Sir Apirana Ngata and Lord Ernest Rutherford need not panic - the note fundamentals could well stay the same.
Any new notes would not be circulated until late 2014.
What images should be on NZ banknotes? Here is the latest selection of Your Views: