As the clock ticked down to election day, the opinion makers on America's late night TV talk show circuit delivered their final punchlines on the circus that has been the US Presidential race.
The Tonight Show's Jimmy Fallon used his opening monologue to summarise the all-important newspaper endorsements each candidate had received ahead of the November 8 vote.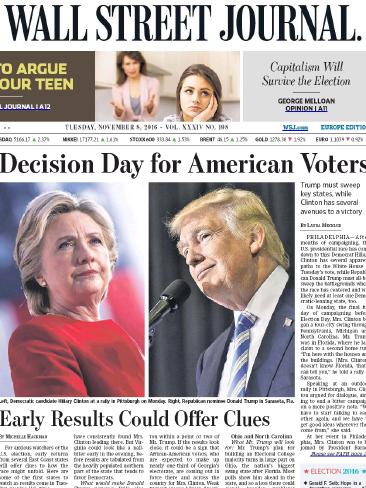 With 80 of the nation's 100 largest newspapers already publishing their support, 57 editorials urged readers to put Hillary Clinton first, while only two papers stumped for Donald Trump.
While the figures point to a historic Clinton victory, Fallon joked: "the most shocking part of that is the fact that America still has 100 newspapers."
Taking his cues from The New York Times, The Late Show host, Stephen Colbert cited an article which claimed aides for Trump had wrested control of his Twitter account, to block any last-minute rants by the New York businessman.
Colbert argued the move was also a canny way to keep the election result from Trump, in the event he loses "bigly."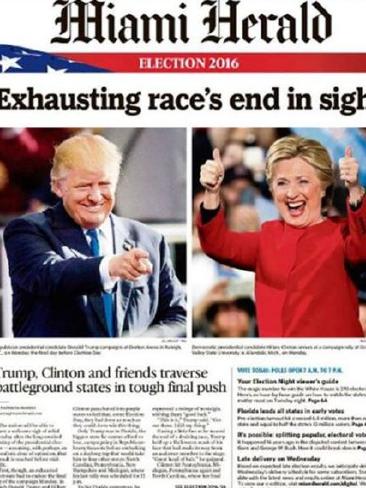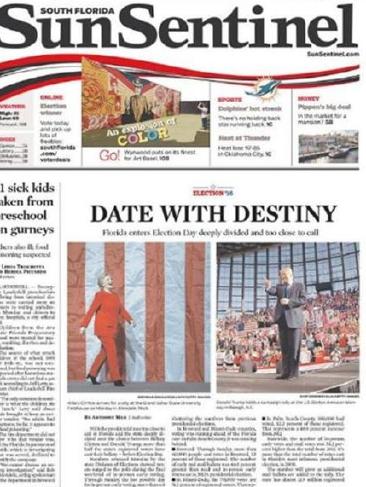 "Without his Twitter, all you'll be left with is a billionaire with anger issues," Colbert mocked.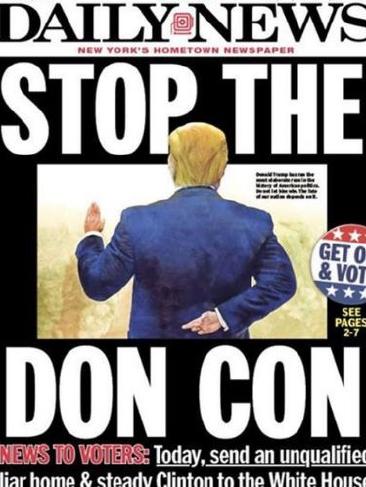 The Late Late Show's James Corden said "this election has aged all of us ... in fact here's a photo of me when this campaign started" before flashing up a shot of Prince George.
The election fatigue factor was weighing heavily into the comics' monologues, with Fallon joking about Gold Gym's move to offer voters a free visit, suggesting if punters added a visit to the dentist on November 8: "it would be the worst day of your life."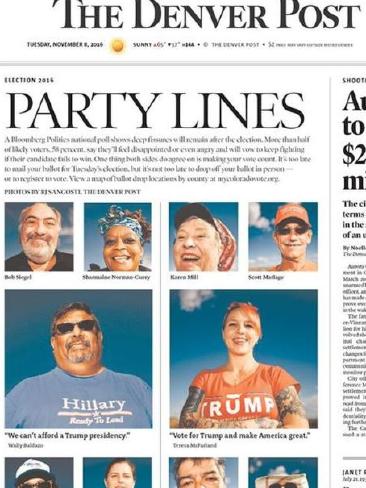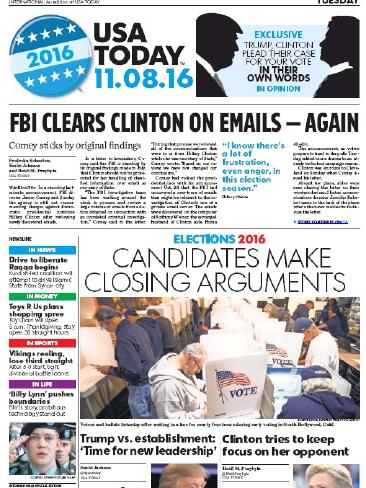 The New York Post nailed the same sentiment with its election day front page, which urged its readers to: "Vote for the one you dislike least."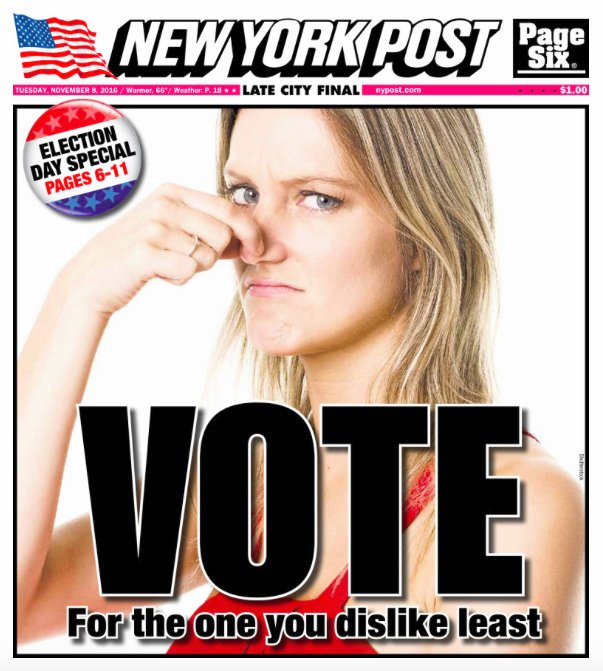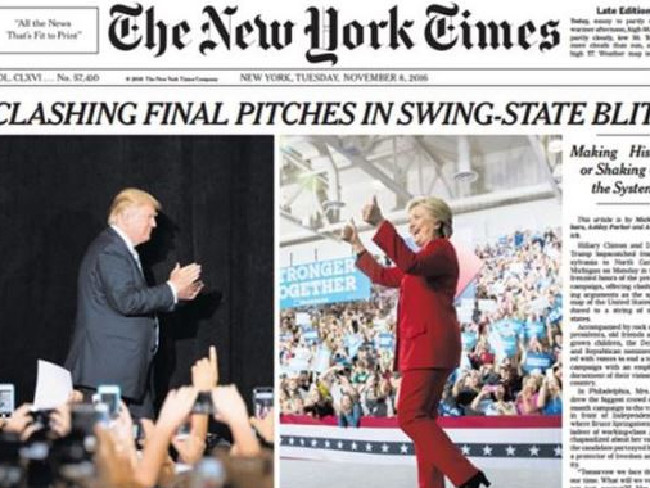 After an exhaustive 16 months of campaigning, it's this apathy which echoes loudest among the public and had both candidates crisscrossing the country in the last 24 hours to rally more support.
At a Clinton concert in Philadelphia, Bruce Springsteen told fans: "get out there and vote tomorrow ...[Trump's] ideas and that campaign is going down."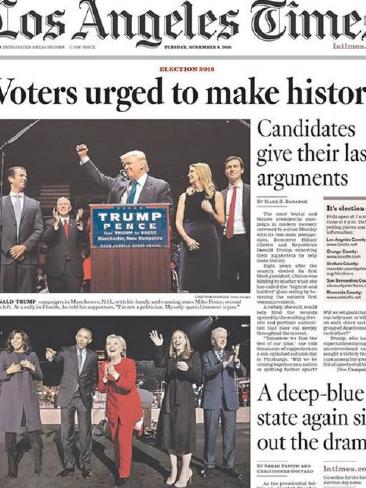 Corden left his viewers with an easy TV reference when giving his verdict on how to vote, comparing Trump and Clinton to characters from the hit sitcom, Friends.
Trump, he said was like Joey, "a womaniser, sure and a fun flatmate, but you don't want to leave him to look after the bills."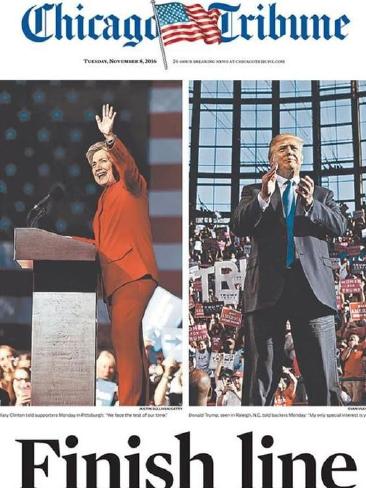 Clinton, he likened to Monica: "is she a control freak? Yes. Not even your favourite character? Probably. And is it weird that she has the same name as Bill Clinton's ex? Absolutely. But you know she'll get the job done."