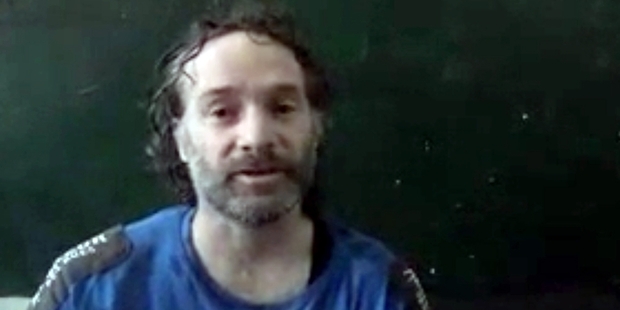 The British-born terrorist alleged to have murdered US journalist James Foley is "close" to being identified by security services, the British ambassador to the United States confirmed.
Sir Peter Westmacott said voice recognition technology had been instrumental in tracing the identity of the man, believed to be a British-born militant from London. Speaking on US television, Westmacott told NBC's Meet the Press programme: "I cannot say more than this but I know we are close."
It is the first confirmation that the net is closing on Foley's killer, dubbed "Jihadi John", amid reports that the Isis fighter is already known to security services.
One of the key suspects reportedly under investigation is Abdel-Majed Abdel Bary, 23, a former rapper from Maida Vale, west London, who went to Syria last year and later tweeted a picture of himself holding a severed head.
A British expert on images of Syria believes he may have identified the general location where Foley was killed.
Eliot Higgins, a Leicester-based video and photo analyst who uses the pseudonym Brown Moses online and specialises in Syria, has methodically analysed the five-minute video of the beheading in an attempt to pinpoint where it happened.
He has concluded that Foley was most likely killed in a spot in the hills south of the Syrian city of Raqqa, whose precise coordinates he has calculated.
Isis fighters captured a major military air base in northeast Syria yesterday, removing the last government-held post in a province the extremists claim as part of their "Islamic State". The storming of Tabqa airfield, a key site containing several squadrons of planes, helicopters, tanks and artillery, is a significant victory for Isis.
"Some of the Syrian regime troops pulled out, and now the Islamic State is in full control of Tabqa," said Rami Abdurrahman of the Syrian Observatory for Human Rights. "This makes Raqqa province the first to fully fall out of government hands."
At least 500 fighters from both sides were reported to have died in the fighting over recent days.
An American man who was captured and held in Syria for nearly two years has been freed and handed over to UN representatives.
Peter Theo Curtis was abducted from the Turkish town of Antakya, near the Syrian border, in October 2012, and was being held by a group linked to al-Qaeda in Syria.
Curtis, from Boston, Massachusetts, was said to be planning to teach English in Syria.
An American photojournalist who was held alongside him for seven months told of beatings and torture, the New York Times reported.
Matthew Schrier described being tortured and starved by his masked jailers, from the Nusra Front, who, he said, had forced a car tyre over his knees, confined him with a wooden rod slid behind his legs and beat his feet so that he could not walk.
Schrier said that he managed to escape last year by releasing wire caging and slipping through a hole in the wall. He said Curtis was heavier-set and became stuck when he tried to follow, eventually urging Schrier to flee without him.
Meanwhile, General Martin Dempsey says that once he deter-mines that Isis militants in Iraq have become a direct threat to the US homeland, he will recommend the US military move directly against the group in Syria.
But the chairman of the Joint Chiefs of Staff said yesterday that right now, he still believes the insurgent group is still more a regional threat.
- Independent, Telegraph Group Ltd, AP