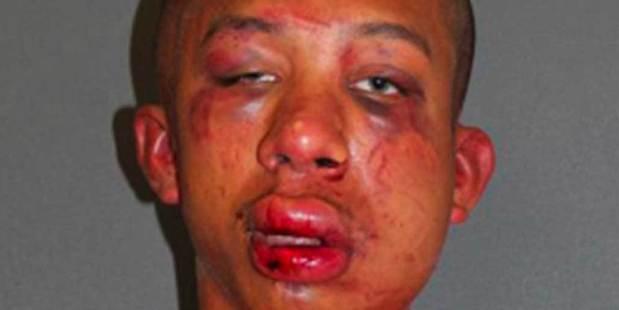 A father who says he caught a man sexually abusing his 11-year-old son says he did what he had to do when he beat the suspect unconscious, leaving him with severe facial injuries.
Raymond Frolander, 18, was found by police lying unconscious in a pool of his own blood after the father rang the police to report the attack.
According to a 911 recording, the unnamed father told the operator: "I just walked in on a grown man molesting.... And I got him in a bloody puddle for you now officer.
Adding: "Send an ambulance. He is going to need one."
He then ended the call by saying: "I did whatever I got a right to do, except I didn't kill him."
After police took Frolander into custody, he was charged with sexual battery on a victim under 12 and is currently being held without bail.
Speaking to investigators after the attack, the child said that he had been playing games with friends at the property; however, once those friends had left, Frolander began to sexually assault him.
The child also said that this had not been an isolated incident, and that Frolander had been abusing him since the age of eight.
According to Daytona Beach police Chief Mike Chitwood, Frolander was "almost like a family member" to his alleged victim and he had groomed his target for a period of time, having sex with the victim on multiple occasions.
Police say the father who carried out the attack is not going to be charged with any crime.
Daytona Police spokesman Jimmie Flynt told the Daytona Beach Journal that the man was just "acting like a dad", and he didn't see anything to charge him with.
- Independent