Malaysia admits spending much less as search for MH370 enters new phase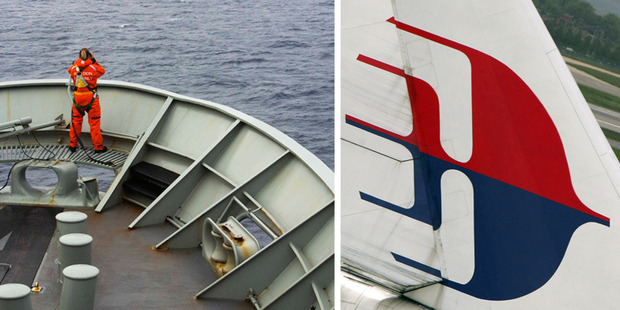 The Malaysian Government has revealed it has spent just a fraction of what Australia has paid in the search for missing flight MH370, as officials from both countries prepare to meet to discuss the next phase of the mission.
Officials from Malaysia yesterday held talks in Canberra, including discussions around funding for the operation. The Australian Government has set aside almost A$90 million ($99 million) for the search.
The head of the joint task force charged with finding MH370, Angus Houston, said yesterday that discussions around the next phase of the search included negotiations with Malaysia over the cost of the search.
"The Government has allocated A$89.9 million. I think about A$25 million of that is to go to the defence force for the visual search they conducted," the former defence force chief said. "There's another A$60 million that's been allocated for the underwater search. That money has been allocated but we're still to crunch, or still to negotiate the burden-sharing with, for example, Malaysia."
But a senior Malaysian Government official has already said Australia was expected to share the cost of the next phase, adding there were no figures yet for how much would have to be spent.
"Costs will be shared 50-50 between Malaysia and Australia," Malaysia's Deputy Defence Minister Abdul Rahim Bakri said.
The comments came as Malaysia's Transport Minister Hishammuddin Hussein confirmed his Government had spent 27.6 million ringgit ($9.9 million) in fuel and food for equipment and personnel in the search.
"The cost that we had to bear is relatively small compared to the other assets given by other countries used in the search," Hishammuddin said.
More than three months have passed since the Malaysia Airlines Boeing 777 disappeared en route from Kuala Lumpur to Beijing with 239 people aboard -- including six Australians. The Boeing 777 is believed to have crashed in the southern Indian Ocean, but an extensive search has turned up no sign of wreckage.
The Australia Transport Safety Board last week issued a tender to continue the deep-water search for the ill-fated flight. Australia is contracting private operators to embark on a much larger search using powerful sonar equipment. The new search is expected to take more than eight months.
Treasurer Joe Hockey said his Government would not shirk its financial responsibility to conduct the search in Australia's search and rescue zone.
"It is understood that the plane went down in waters that are our responsibility," Hockey told reporters in Sydney. "And there is a cost to having responsibility. And we don't shirk that. We accept our responsibility and we'll pay for it."
- AAP, AP