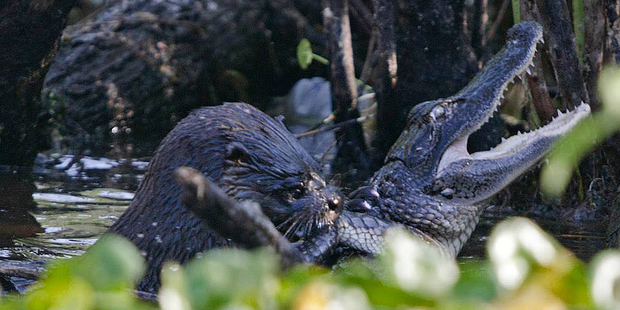 An otter has been photographed attacking and eating an alligator at a US wildlife sanctuary.
Officials at Lake Woodruff National Park in central Florida spotted the otter as it bit into the hide of the small alligator in a marsh.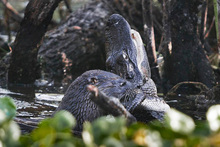 It overpowered its prey before dragging it onto a bank.
Read: Huge snake snapped eating crocodile
A post from the US Fish & Wildlife Service said the animals were not visible on the bank, but "crunching noises" indicated the otter was eating the alligator.
Otters are apex predators in many freshwater habitats, the post said.
- nzherald.co.nz