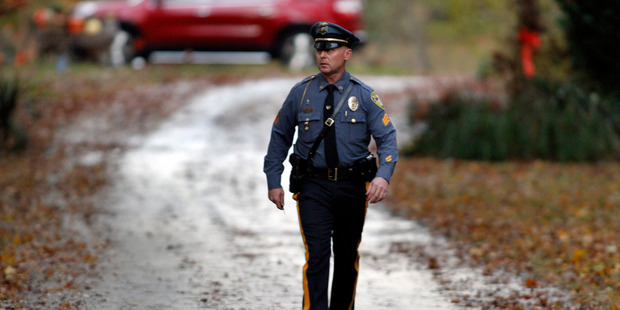 The young man suspected of carrying out a deadly shooting at Los Angeles International Airport had sent a sibling a text message mentioning suicide, leading their father to seek authorities' help in finding him, police say.
Paul Ciancia's father called Pennsville Police Chief Allen Cummings early Friday afternoon (US time) about the text message from the 23-year-old "in reference to him taking his own life," the chief told The Associated Press.
The father asked for help in locating his son, Cummings said. The chief called Los Angeles police, which sent a patrol car to Ciancia's apartment.
"Basically, there were two roommates there" Cummings said. "They said, 'We saw him yesterday and he was fine."'
It wasn't clear whether the police visited before or after the shooting.
A law enforcement official identified Ciancia as the man who pulled a semi-automatic rifle from a bag and shot his way past a security checkpoint at the airport, killing a security officer and wounding three other people. The official was briefed on the investigation and requested anonymity because was he was not authorized to speak publicly.
A motive wasn't immediately clear. The shooter was wearing fatigues and carrying a bag containing a handwritten note that said he "wanted to kill TSA and pigs," the official said. TSA stands for Transportation Security Administration, which handles airport security checks.
The gunman was wounded in a shootout with police and was taken into custody, Los Angeles police said.
A second law enforcement official confirmed the suspect's identity, speaking on condition of anonymity because he was not authorized to discuss the investigation publicly.
The Pennsville police department has had no dealings with Ciancia, Cummings said.
A police cruiser on Friday blocked the long driveway to the home, which isn't visible from the road. Phone calls weren't answered, and efforts to reach siblings were unsuccessful.
"He was never weird toward me. He never gave me any weird vibes," neighbor Josh Pagan, 17, said, adding that in the 10 years he's lived across the street from the Ciancia family "they've been nothing but nice to us."
- AP