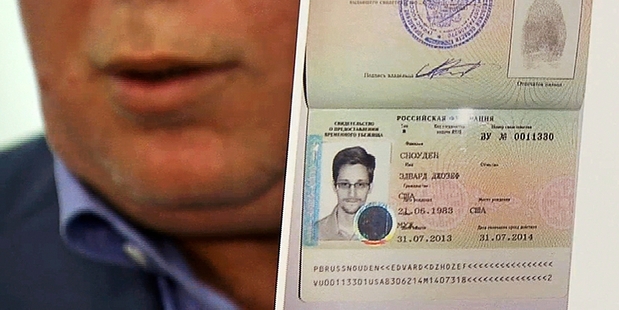 The White House has threatened to pull out of a summit with Vladimir Putin in retaliation for Russia's decision to grant asylum to Edward Snowden, the fugitive whistleblower.
Spokesman Jay Carney said the Obama Administration was "evaluating the utility" of a scheduled summit with Putin in Moscow next month in advance of a G20 meeting in St Petersburg.
"We are extremely disappointed that the Russian Government would take this step despite our very clear and lawful requests in public and private that Mr Snowden be expelled and returned to the United States," said Carney.
Senator Chuck Schumer, a New York Democrat, declared: "Russia's stabbed us in the back, and every day that Snowden is allowed to be free they twist the knife further. Now that Snowden has been set free, I don't think the G20 should be meeting in Russia and I think we should not participate if they do."
Moscow granted Snowden one year's temporary asylum in Russia, ending nearly five weeks of limbo in a Moscow airport and infuriating the White House.
In a statement carried by WikiLeaks after weeks of silence, Snowden thanked the Russian authorities for offering him temporary asylum and accused Obama of showing "no respect for international or domestic law" in his bid to have him returned to the United States to face trial and a probable lengthy sentence.
WikiLeaks said the United States had made onward travel from Russia "impossible" despite Snowden filing 20 appeals for asylum to various countries. It accused Obama of having "now prosecuted more national security whistleblowers than all other Presidents in [US] history combined".
Snowden's whereabouts last night were unknown. Speaking to Russian state television, his lawyer Anatoly Kucherena said his client left the airport for an undisclosed location, adding only that it was "secure".
Snowden eluded hordes of journalists who have staked out Sheremetyevo Airport since he landed there from Hong Kong in June.
State television aired a photograph of "No 0011330", a temporary asylum document valid until July 31, 2014, and inset with a recent photograph of Snowden.
Kucherena, who has ties to the FSB security services, said Snowden had been transferred to an undisclosed location which would be kept secret for security reasons.