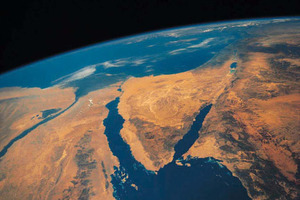 Two United States holidaymakers found themselves a long way from their intended destination after an airline confused two airport codes.
Sandy Valdiviseo and her husband, Triet Vo, wanted to fly from Los Angeles to Dakar in Senegal with Turkish Airlines.
Instead they ended up almost 11,000km away in Dhaka, the capital of Bangladesh, after the airport codes were mixed up, the Los Angeles Times reports.
The airport code for Dakar, the capital of Senegal, is DKR, while the code for the airport in Dhaka is DAC.
After arriving in Istanbul, the couple boarded a connecting flight. After seeing the route map of the flight's progress, which showed the plane over the Middle East, they realised the error.
"When the flight attendant said we were heading to Dhaka, we believed that this was how you pronounced 'Dakar' with a Turkish accent," Valdivieso said.
When they arrived in Bangladesh, the pair informed Turkish Airlines about the mistake, and tried to arrange a transfer to Senegal.
The airline acknowledged the error and installed the couple on flights to West Africa 12 hours after their arrival in Bangladesh. Their baggage arrived in Senegal two days later.
The couple have since been offered two free economy-class tickets to anywhere on the airline's flight network.