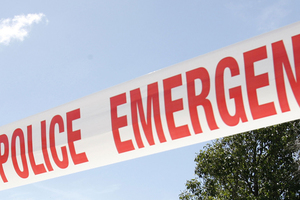 Staff at a Gold Coast hotel are assisting police investigating the death of a man whose ex-girlfriend was found dead in Sydney this week.
Police were about to arrest Elliot Coulson, 32, when he fell 26 floors to his death at the Surfers Paradise Marriott Resort and Spa shortly after midday local time on Wednesday.
A routine investigation by the ethical standards command overseen by the coroner is believed to be underway because of police officers' proximity to the death.
Coulson, a combat systems officer with the Australian Navy, was wanted for questioning over the suspicious death of Kate Malonyay, 32, found dead in her Mosman unit on Monday.
It is not clear if Coulson intended to fall or was trying to move to another floor to evade police. Police have confirmed he was in Sydney in recent days.
Hotel general manager Neeraj Chadha said staff were assisting police in their investigations. Fairfax media reported that earlier this year, the Sydney finance industry executive had ended her 12-month relationship with Coulson.
The Daily Telegraph reported that friends of Malonyay described Coulson as "deceiving and conniving".
A former flatmate, Jason Popkowski, said those who knew Malonyay were touched by her personality. "If you met Kate, she had a permanent smile on her face. She was so bright and bubbly, so respectful to other people and modest."
Fairfax reported that local police commander Superintendent Allan Sicard refused to comment on speculation Malonyay had been strangled, saying there was no conclusive cause of death. He would say only that her body sustained a lot of bruising.
- AAP