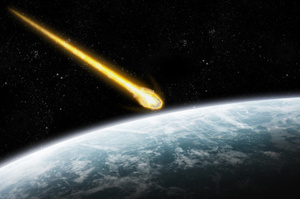 A football field-sized asteroid is to pass close to Earth this weekend.
The 100m space rock 2013 ET will miss Earth by 960,000 kilometers - 2.5 times the distance between the Earth and the Moon, Space.com reported.
The Italian Virtual Telescope project will be live streaming the passing of the asteroid from 6am Saturday.
This weekend's asteroid flyby follows the 10m asteroid 2013 EC, which passed 370,000 km from Earth on March 4, and 2012 DA14, which came within 27,350km from Earth last month.
- nzherald.co.nz