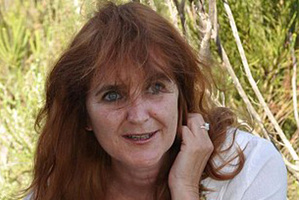 As prosecutors and police prepare for Oscar Pistorius' murder trial, they are expected to enlist the services of a psychologist to build a profile of the accused. But they will not be able to use South Africa's most experienced criminal profiler - she is the 26-year-old athlete's aunt.
A slight 52-year-old with reddish blonde hair, Micki Pistorius was a regular in Court C during the proceedings against her nephew last week, but has not made any public comment on the case.
The author of Profiling Serial Killers and Other Crimes in South Africa and a string of other works on the motives and psychology of murderers, she has opposed long prison sentences in some serious crime cases.
She was founder and head of the South African Police Service's investigative psychology unit, where she held a rank equivalent to colonel. During her six years with the police she dealt with serial killers, stalkers and rapists. She continues to advise several government agencies.
The issue of her nephew's psychology - in particular his "propensity for violence" which the state alleges - makes it likely psychologists will feature in his trial.
"She is one person who we will not be able to turn to," an advocate for the prosecution said this week.
The prosecution expects the defence to lean heavily on character witnesses, a tactic used early in the bail hearing with three affidavits from friends of Oscar Pistorius who described a "loving relationship" between the accused and the victim, Reeva Steenkamp.
Micki Pistorius was a noted eccentric during her time as a lecturer at the University of Pretoria, and In her memoir Catch Me a Killer, she claims to have extra-sensory perception, being able to pick up vibes without using the five normal senses.
She calls this gift "cryptesthesia" - a term she prefers to "psychic, which to me conjures up the image of a gypsy with a crystal ball or a cup of tea leaves".
And she has written about her empathy with killers: "Serial killers are not monsters; they are human beings with tortured souls. I will never condone what they do, but I can understand them."
- Independent