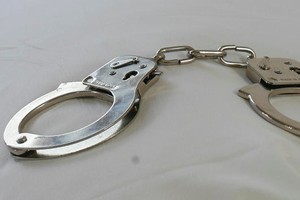 There's been a string of drive-by shootings in several suburbs in Sydney's west and southwest, with police saying they're investigating whether some of them are linked.
Police say they believe shootings at Canley Heights, Holroyd and Granville were targeted and not random.
A number of shots were fired into an unoccupied house at Canley Heights at 12.45am (AEDT) on Sunday. Witnesses report seeing a four wheel drive leaving.
At 9.45pm on Saturday, three shots were apparently fired from a vehicle at Holroyd, with two of them hitting a house and one a car in the driveway. A white Holden Commodore with dark tinted windows was seen near the area.
Police are also investigating two shooting incidents in Granville early on Sunday.
Shortly after midnight several shots were fired from a vehicle into two houses, although police believe only one of the houses was targeted.
They say only minutes later several shots were fired into another house in Granville, and a dark sedan, described as a Kia, was seen driving off.
No one was hurt in the shootings.
Meanwhile, police say a shot was fired into a house at Old Guildford in western Sydney on Saturday night before a car was seen driving away.
- AAP