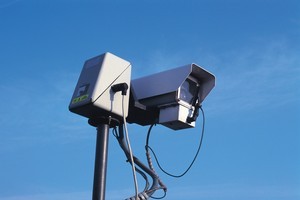 The security services missed an opportunity to identify the ringleader of the 7/7 terrorist attacks because a surveillance photograph of him was poorly copied.
The inquest into the 2005 attacks heard yesterday that MI5 officers had taken covert photographs of Mohammed Sidique Khan and his co-bomber Shehzad Tanweer in February 2004. The pair had been tailed by security agents as they returned from a trip to West Sussex, where they met a group of extremists later convicted over a plot to attack a shopping centre using a fertiliser bomb.
The original colour photographs revealed Khan and Tanweer's faces in detail. But black-and-white copies meant to be sent to al-Qaeda "supergrass" Mohammed Junaid Babar had been cropped so poorly that only the photograph of Tanweer was sent.
Babar was an al-Qaeda informant co-operating with the Americans. In April 2004, he told MI5 two men from West Yorkshire, called "Ibrahim" and "Zubair", had travelled to a terrorist training camp in Pakistan the previous year.
It was later learned that Ibrahim was Khan - and although Babar had never met Tanweer, he had met Khan. Had he been shown a good photograph of the 30-year-old extremist, he might have been able to identify him more than a year before the attacks.
A senior MI5 agent also gave evidence yesterday, saying he felt "profound regret" over failing to prevent the bombings. The officer, referred to as Witness G, said Britain's security services had "no inkling" of the 7/7 attacks.
It is highly unusual for an intelligence agent to give evidence publicly. Witness G is chief of staff to MI5's director Jonathan Evans. He is the first MI5 agent to be questioned in public on the bombings in which Khan, Tanweer, Hasib Hussain and Germaine Lindsay killed 52 people in four co-ordinated suicide attacks.
MI5 chiefs have previously told the Intelligence and Security Committee that Britain's security services were trying to disrupt a huge number of bomb plots and terrorist cells at the time of the attacks. Witness G said the workload meant officers had to prioritise where they placed vital resources.
In his witness statement, the MI5 officer said that although they had identified Khan and Tanweer through other known extremist networks, there was no indication that they were planning attacks in the UK or that they presented a "a real and immediate risk".
- INDENDENT