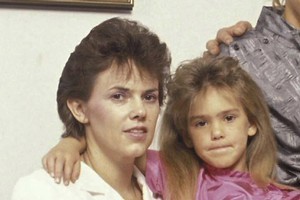 CANBERRA - After so many years and so many inquests, yet another investigation is planned into the disappearance of baby Azaria Chamberlain.
And Azaria's father Michael welcomes the latest inquest.
"Azaria deserves the truth to be told about her death 30 years ago", her father said.
The nine-week-old infant disappeared from her tent on August 17, 1980 at Uluru.
Three coronial inquests, a trial, two appeals and a royal commission have all failed to deliver a conclusive answer on the child's death certificate.
Her mother, Lindy Chamberlain, initially was convicted of her daughter's murder and served three years in prison before a royal commission and a new trial exonerated her.
Dr Chamberlain's conviction for being an accessary to the murder was quashed.
Azaria's death certificate still lists her death as unknown.
On the 30th anniversary of her daughter's death Lindy Chamberlain-Creighton has called for the Northern Territory Government to change the death certificate to recognise a dingo as the killer.
Dr Chamberlain said he has been told a new inquest would likely be held early in 2011 after the Northern Territory Attorney-General asked the registrar of births, deaths and marriages to conduct a review.
His lawyers are preparing a case that will lead a coroner to find a dingo took his daughter, including evidence of six attacks on humans by dingoes since 1980.
The inquest should also examine the way the original trial was run and police handling of the evidence, Dr Chamberlain said.
"The Northern Territory forensics had totally stuffed up getting the dingo evidence," he told ABC Radio today.
"They had lost material, they had tipped out material."
Dr Chamberlain said he would never get over the death of his daughter.
"While this case is still open and while we have to keep fighting of course you won't forget about it," he said.
"I have a deep abiding regard for my daughter obviously and I want the truth for her to be told."
Dr Chamberlain has vowed to continue his fight for justice if he does not get the result he wants, saying there would always be people who believed he and his former wife were behind Azaria's death.
- AAP