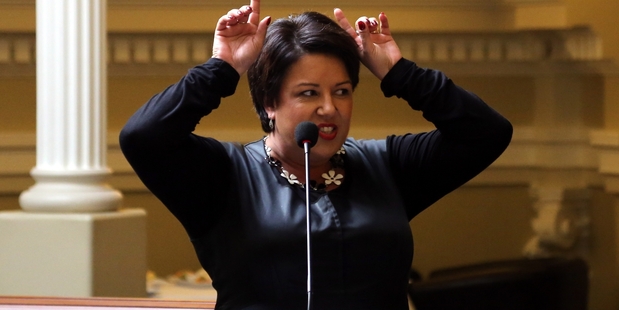 You know it's election year when political parties roll their caravans through town, and yesterday it was the turn of National's Paula Bennett to wave the flag in Wanganui.
But the visit by the Minister of Social Development underlined another element to the September poll - a worry of voter complacency.
Ms Bennett revved up the party faithful at a lunchtime meeting hosted by the Whanganui Employers' Chamber of Commerce, urging them to vote and get the same message to friends and colleagues.
"Make no mistake about it, in an MMP environment the reality is that anything can happen on the day.
"When you start adding up the numbers, and even accounting for the fact we are polling high, we also have the recognition of that collective on the left adding up and coming very close to us," she said.
Ms Bennett said when National looked at voting numbers and seats that had low voter turnout in 2011, 10 of the 12 were those held by National.
"So the argument of the left that they just have to mobilise the vote and maybe win?
"Well, we think mobilising our vote is the most important thing we can do.
"Evidence is that too many of our people stayed home last election, and we need to get them out this time. We don't want anyone thinking we've got it in the bag."
But she said she believed the message was starting to get through.
Ms Bennett had the smallest majority of any electorate in the last election, holding on to the Waitakere seat by nine votes.
"If you start adding up the likely coalition crazies, Labour forming a government is quite a reality. It would take a swing of about four points to see a change."
Ms Bennett said a high number of of people did not vote three years ago.
"They thought we were going to win comfortably. So our message to our supporters is get out and do it," she said.