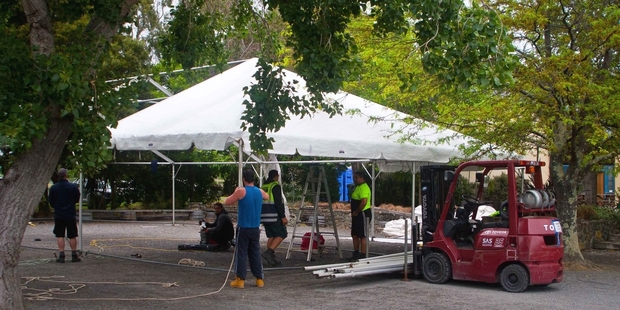 Martinborough is set to have a cracking good time with the Toast Martinborough wine festival and its annual barrel race this weekend.
Local wineries will compete tomorrow to knock last year's barrel race winners, Palliser Vineyard, from the top spot.
Local businesses will also be racing in a craft barrel race, which is held in the town square along with the wineries race.
The weather is predicted to be fine for the 10,000 visitors who will be flooding into Wairarapa this weekend.
Wineries, such as Ata Rangi, have been preparing for the sold-out event, putting up tents and readying themselves for thousands of keen wine lovers.
Ticket-holders will get a rare chance to sample sought-after wines such as Dry River wines, which are usually pre-sold because of their popularity. Set in 11 boutique vineyards, people make their way between them to taste local wines, matched with food and live performances.
The event brings around $2 million into the local economy and almost 10,000 litres of wine is consumed.
For more articles from this region, go to Wairarapa Times-Age