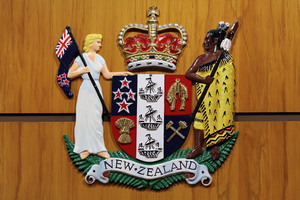 A Masterton mother convicted of benefit fraud stole more than $9000 from the Government.
Joanne Irene Smith, 41, appeared in Masterton District Court yesterday and pleaded guilty to four charges of falsely using a document to obtain a pecuniary advantage and one of wilful omission.
Anitesh Govind, who appeared for the Ministry of Social Development, said in March 2004 Smith had successfully applied for the Domestic Purposes Benefit (DPB).
In November 2009, Smith commenced a relationship similar to marriage and failed to mention the relationship to the ministry.
Smith falsely submitted forms to the ministry stating she was single and did not have a partner and continued to be paid her benefits.
She was interviewed in December 2012 and said she was aware of her obligations, however had not advised the ministry of her marriage-like relationship because she did not think it would last and was always telling him to find his own place.
Smith received an overpayment of $9303 in DPB payments and accommodation supplements, Mr Govind said.
Reparation was not sought by the ministry but Mr Govind said Smith had made arrangements to repay the money. He said a sentence of community work would "give back to the community she has taken from".
Defence lawyer James Elliot said Smith had plead guilty at the earliest opportunity and was "mortified" to be before the court.
Mr Elliot said Smith had two young children, but would be able to do community work.
Judge Bill Hastings said the fraud was serious and that the community was the victim.
"Every taxpayer contributes to this [the DPB].
"Your culpability cannot be said to be low."
Judge Hastings sentenced Smith to 200 hours' community work.
For more articles from this region, go to Wairarapa Times-Age