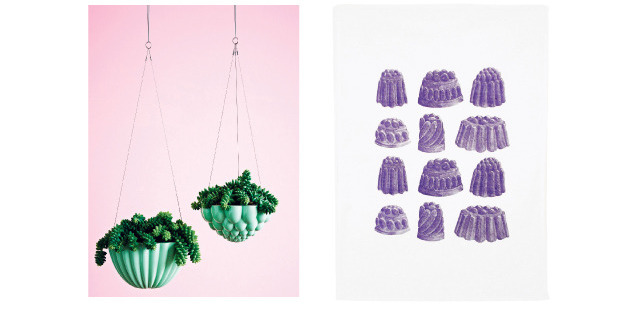 Jelly style
Vintage jelly moulds are back - we like these new takes on the tradition, pictured above.
• Kate Watts teatowel, $18, from The Garden Party. Ph (09) 378 7799.
• Angus & Celeste planter, $89 from Iko Iko. Ph (09) 358 0220.


NEW
City Works Depot welcomes The Botanist into its fold - a cafe, florist and soon-to-be bar, owned by Brothers Beer co-owner Anthony Browne. The ever-changing breakfast menu catches our eye. Ph (09) 308 9494.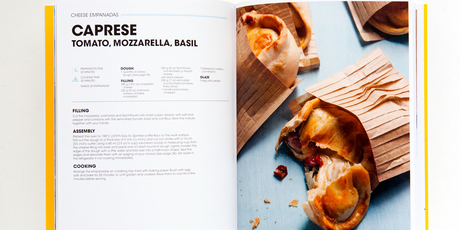 Especialidades
Argentinian Street Food ($36.99, Murdoch) is a specialty cookbook devoted to an unlikely trio - empanadas, helados and dulce de leche. In layman's terms: stuffed pastries, icecreams and sweet caramel, all Argentinian classics.
From seafood, to chocolate, to blue cheese fillings, the empanadas are the standout, with sections on how to make and fold the famous delicacies.
Written by Argentinian chefs Enrique Zanoni and Gaston Stivelmaher, who run Parisian restaurant chain Clasico Argentino, the book also includes a scattering of bebidas (drinks) and los pica pica (small plates).


Make it Mexican
1. Mexican Fiesta with Peter Kuruvita starts tomorrow. 12 noon, 4pm and 8pm on Food Television.
2. Head to Matakana for Mexican Mondays at The Rusty Pelican - $14.50 for all you can eat deliciousness. Ph (09) 422 9122.
3. Always a favourite - Mexican Specialities is the best for stocking up or eating in. Shop online at mexicanspecialities.co.nz or visit on Fridays and Saturdays at 5/92 Marua Rd, Ellerslie.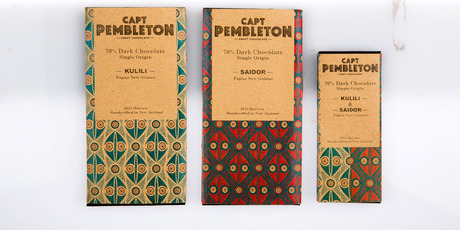 Bean to bar
New to the growing boutique chocolate market, Capt Pembleton is Kerikeri-based Jamie Andrews' craft brand, made from cacao sourced in Papua New Guinea and processed on the ex-industrial designer's self-designed roasting machine.
The two single-origin variations, Kulili and Saidor, are both 70 per cent cocoa and named after the plantations they are sourced from, each offering a unique flavour. Priced between $3.50 and $10, the bars are stocked at Eighthirty, Farro Fresh Food, and online at captpembleton.co.nz


Menu picks
What the Viva team is enjoying right now . . .
• The black bean salad at Maldito Mendez (Ponsonby Central) rocks. A big bowl, full of fresh mango, shiny beans and plenty of pungent coriander is a steal at $10.
• Pretty much everything at SkyCity's Masu, but if we have to choose. the crayfish miso tacos, $9.90, super-fresh sashimi deluxe nigiri $22.60, and squid ink brioche (not on the menu, but worth asking for).