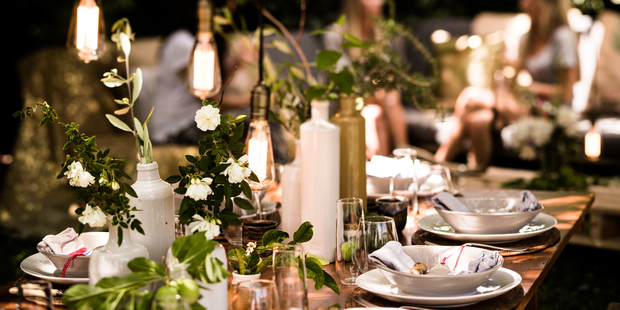 Viva's top stories
• In the know: entertaining tips and tricks from Auckland's best chefs.
• Lorde is setting trends in more than music - we look at the singer's individual style.
• What to Wear Tonight: 20 dresses for every silly season occasion.
• Heaven Scent: Fashion designer Ingrid Starnes launches her first fragrance.
• We are delighted to give you the opportunity to attend the Selling Dreams: One Hundred Years of Fashion Photography exhibition for free.


While there is a wonderful familiarity about the tradition of the Christmas meals we all love, there is much pleasure - and usually discussion - about anything (or anyone) that comes to the table.
Last year, instead of the usual scallop starter on the barbie, cousins Celia and Antoine from France created a truly amazing Roux Brothers dish of finger-licking prawns. This year, the Aunt has retired from making the Christmas pudding and the younger generation has opted instead for a colourful berry summer pudding. There are a few other tricks up our sleeves that we are going to break out over the holiday season and this week's Viva has inspired lots of fresh ideas. I can't wait to try Des Harris from Clooney's Strawberry Gazpacho, it's bound to get everyone talking!
- Amanda Linnell, Viva editor