Upskill your Christmas entertaining with tips and tricks from Auckland's best chefs.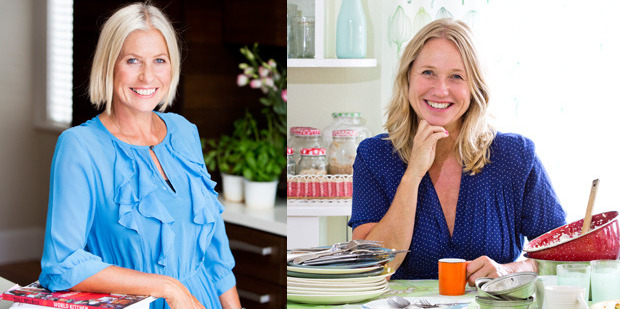 HAVE ON HAND
• Stock up on top-quality chorizo and bacon and keep the fruit bowl topped up with lemons - with these three ingredients on your side, you can make any meal sing with flavour, says Nici Wickes, Viva food editor.
• Smoked mussels and fish last well and are great go-tos for an easy spread with crusty bread and pickle. Champers and cracking bread with friends is complete, Kiwi-style, with smoked fish. Nic Watt, executive chef, Masu.
• Make sure you have toppings such as ham or turkey handy to whip up an antipasto platter or to use on pizza. Volker Marecek, executive chef, The Langham, Auckland


SIMPLE STARTERS
I always try to have ingredients in the pantry for making delicious snacks and appetisers in case last-minute guests pop in. These wonderful little snacks can also help to keep wandering guests out of the kitchen on Christmas Day.
Some of my favourites are maple candied nuts with rosemary and sea salt, crispy fried chickpeas with sage and lemon zest, creamy garlic bean dip with chives, and home-made sunflower seed and herb crackers. A well balanced platter containing sweet, crispy, salty and cheesy flavours makes a lovely combination.
Eleanor Ozich, Petite Kitchen blogger and viva.co.nz contributor


LUNCH TRADITIONS
We always go for a whole roast duck. We salt the skin down the night before then give the bird a good spice rub with star anise, cinnamon and orange zest before roasting it and getting delicious crispy skin. We also like to start our Christmas lunch with some freshly shucked oysters and, being home this year, we will be adding some barbecued crayfish to the occasion.
Nic Watt, executive chef, Masu.


BE ORGANISED
• Be super-organised with event meals such as Christmas Eve dinners, Chrissy Day and Boxing Day leftovers. Have all your ingredients and shopping sorted beforehand and give all your guests and family members a chore, such as setting the table, picking the flowers, cutting the bread, sorting the music, etc. Delegation is key to a successful and happy day and meal.
Renee and Damaris Coulter, Coco's Cantina
• Lists are wonderful tools for planning ahead, and to ensure cooking is as stress-free as possible. Plan ahead, and delegate tasks to family and friends, if possible.
Eleanor Ozich, Petite Kitchen blogger and viva.co.nz contributor
• My motto for the holiday season is to be prepared, be seasonal and keep it simple.
Josh Emett, Ostro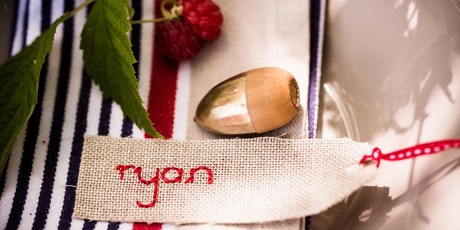 KEEP THE BUBBLES FLOWING
• You must have some bubbles chilled and ready in the fridge for unexpected arrivals.
Nic Watt, Executive chef, Masu.
• Get a Sodastream - bubbly water still seems exotic and unexpected guests will feel like you've made an effort!
Nici Wickes, Viva Food Editor.
• Champagne on hand will relax everyone and give you time to whip up something for any unexpected guests. If Champagne is not your thing, choose another beverage that everyone can share.
Volker Marecek, executive chef, The Langham, Auckland


UNEXPECTED VISITORS
When those unexpected visitors arrive I like to have on hand:
• A side of Regal smoked salmon
• A large container of home-made crostini
• Camembert and Blue Castello cheese
• A boneless leg of lamb to put on the barbecue
• Scorched almonds
Angela Casley, Viva recipe editor


AN INSPIRED MENU
On my Christmas menu will be food inspired by the best of my Eating Out column this year: I'll make my version of Rata's mini profiteroles with goat cheese and thyme-infused honey, cranberry and orange breakfast brioche buns a la San Fran's famed Tartine bakery, Ortolana's burnt burrata smeared on warm ciabatta, a huge selection of Little Bird and Wise Cicada-inspired raw salads, home-made chicken liver pate inspired by Clooney, a yoghurt, rhubarb and strawberry Eton mess - thank you, Queenies - and a slow-cooked lamb shoulder with raspberry vinegar and star anise just like Sean Connolly's from The Grill. I'll love every minute of the cooking and the eating!
Nici Wickes, Viva food editor.


POT LUCK DINNER
If you are hosting guests a lot, make it easy by having a pot luck and getting guests to bring a plate. It is a fun and easy way of coping with the silly season. Hiring glassware is also a real hassle-free way of looking after your guests and ensuring you're not left with a huge tidy up.
Josh Emett, Ostro


STRAWBERRY GAZPACHO
Des Harris, head chef, Clooney
• 300g strawberries, hulled
• 200g cucumber, peeled and deseeded
• 100g red pepper, deseeded, pith removed
• 2 Tbsp white balsamic, prelibato
• 2 Tbsp riesling verjus
• Sea salt
• 1 small clove garlic, crushed
• 1 sliced shallot
1. Chop the strawberries, cucumber and red pepper finely.
2. Add all the ingredients to a bowl and mix together.
3. Marinate in the fridge for at least 3 hours, preferably overnight.
4. Liquidise together, streaming in fresh tomato juice to achieve the consistency you require.
5. Pass through a fine sieve and adjust seasoning with sea salt and white balsamic vinegar.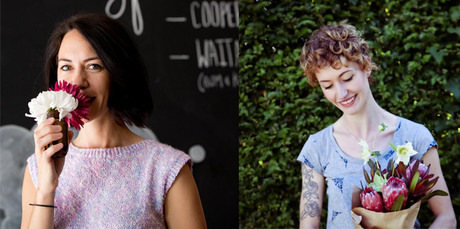 SHOPPING LIST
Judith Tabron, owner, Soul Restaurant
From La Cigale:
• Loaves of French bread and sourdough, for crostini and bruschetta.
• Rocket (good-sized peppery leaves), lettuces, beetroot, heirloom tomatoes, aubergine and other seasonal vegetables.
• Genevieve Cuisine's duck liver pate for snacking or canapes
• Hummus, flatbread and dips from the Middle Eastern stand.
• Ricotta for gnocchi or beetroot salad.


From Sabato:
• Ortiz anchovies
• Navarrico white beans
• Cheeses - French goat, Parmesan, Manchego and perhaps some brie.
• Vinegars and oils for dressings.


From Neat Meat at Ponsonby Central:
• Vacuum-packed meat for the barbecue - keeps for a few weeks so it's perfect for unexpected guests.


PIZZA PARTY
Volker Marecek, executive chef, The Langham, Auckland
Have the basics such as flour, oil and yeast in the cupboard to help you make a quick pizza dough for unexpected guests.
1. Mix 12g of yeast in 250ml of warm water, then mix in 150ml of olive oil, 500g of flour and a pinch of salt.
2. Once you've mixed everything together and made the dough, let it rest for 2 hours, then knead into a circle. If you have a stone oven, heat it to 350C then cook the dough for 3 minutes. If you have a conventional oven, turn it to the highest temperature and cook for 8-10 minutes.
3. Use whatever you have left over in the fridge for toppings.


OVERINDULGENCE?
• Keep everything in moderation, including food and beverages. There is no fun in feeling as stuffed as the festive turkey! Eleanor Ozich, Petite Kitchen blogger and viva.co.nz contributor
• You can be tired or you can be hung over, but not both together. Too hard to do food, family and festivities if you're both. Renee and Damaris Coulter, Coco's Cantina


STRESS-FREE DAY
1. Delegate. Christmas is about family and tradition, not serving up a Michelin-star meal.
2. Cook your turkey long and slow - the meat will be more tender.
3. Have your gravy and bread sauce pre-made. The last thing you want is to spend the night in the kitchen.
4. Make sure if you cook dinner you don't do the dishes.
Angela Casley, Viva recipe editor


IN THE PANTRY
• Things I always have in the fridge are Champagne, wine and cold beer! Also, a good quality cheese, chutney and crackers; as soon as someone walks in the door you can have a platter ready to go.
• Asparagus is incredible at this time of the year. Get a bunch of asparagus to wrap in pancetta. These can be thrown on the barbecue or in a pan to grill.
• I like to have some bruschetta handy. You can keep this fresh in an airtight container and serve with smoked salmon and creme fraiche for a quick bite. You can't go past a big bowl of fresh strawberries.
• If friends turn up out of the blue for dinner we always have some of my Chef Series in the fridge. Pre-marinated raw chicken portions and our pre-cooked pork ribs, which are perfectly rubbed, steamed, smoked and then marinated, are delicious and the sticky meat falls off the bone. A real crowd pleaser!
Josh Emett, Ostro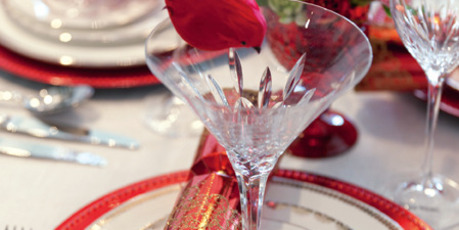 BEST BREAD SAUCE
Angela Casley, Viva recipe editor
Serves 8
• 500ml milk
• 1 small onion, chopped in half
• 1 bay leaf
• 5 cloves
• 5 peppercorns
• Pinch of cayenne
• Pinch of nutmeg
• 70g fresh breadcrumbs
• ¼ cup cream
• 1 Tbsp butter
• Salt and freshly ground pepper
1. Into a small pot place the milk, onion, bay leaf, cloves, peppercorns, cayenne and nutmeg. Bring to a simmer for 10 minutes. Remove the peppercorns and onion. Add the breadcrumbs and allow to be absorbed by the liquid.
2. When serving, reheat slowly, add the cream and butter and season with salt and pepper.


BAKED WHITE BEANS
Judith Tabron, owner, Soul Restaurant
Very easy and straight from the Sabato-stocked pantry, these baked white beans with Spanish chorizo, goat's feta and tomato are great with roast or barbecued lamb. You can also alternate with ingredients such as chilli flakes, anchovies and bacon.
Ingredients
• 1 jar of Navarrico white beans
• 1 jar of Sabato tomato and basil pasta sauce
• 120g of goat's feta
• 120g (approx) chorizo sausage, sliced and sauteed
• Grated parmesan to sprinkle on top
1. Mix the first four ingredients and top with the parmesan.
2. Bake in a hot oven until hot and lightly browned.


A SUMMER PATE
To make a quick and fabulous sweet pate, I add equal portions of dried figs, olives and roasted walnuts and a squeeze of lemon juice to a blender or food processor. Add extra-virgin olive oil while blending until you have the right consistency. Divine.
Eleanor Ozich, Petite Kitchen blogger and viva.co.nz contributor


KEEP IT SIMPLE
• Don't try new recipes on the day. Cook what you know and love and what you're good at. You can try new and wonderful recipes when you're relaxing on holiday between naps.
Renee and Damaris Coulter, Coco's Cantina
• Even the most experienced of home cooks is susceptible to a kitchen disaster, especially on such an occasion as Christmas Day. These things happen, and the best way to avoid this from happening is to keep things simple. Adapt your own trusted recipes that you have made before, and focus on using a small handful of favourite ingredients that you know will work in perfect harmony.
Eleanor Ozich, Petite Kitchen blogger and viva.co.nz contributor


HOLIDAY STANDBYS
1. I always have a few essential good quality products on hand to make up a simple platter ... salami, hot smoked salmon, olives, cheese, pickles and great bread.
2. Everybody loves a home-made hamburger - make some good quality beef or chicken patties and have them in the freezer.
3. Vanilla bean icecream, fresh summer berries, Valrhona chocolate and meringues for a delicious, simple dessert.
Des Harris, head chef, Clooney


- VIVA