20 Aug, 2017 7:26am
2 minutes to read
Kiwis Scott McLaughlin and Shane Van Gisbergen provided fireworks at Sydney Supersprint.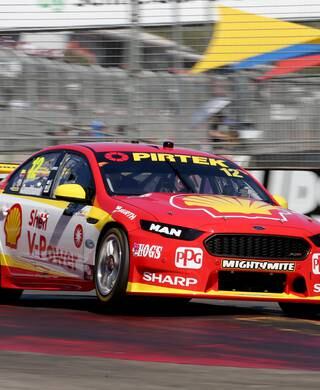 17 Aug, 2017 11:00am
Quick Read
Fabian Coulthard speaks to Radio Sport's D'Arcy Waldegrave.
17 Aug, 2017 5:00am
3 minutes to read
Fords will look to continue their winning run in the Supercars championship in Sydney.
16 Aug, 2017 7:23am
3 minutes to read
Supercars will conduct a night test in Sydney this week as they consider a night race.