She may be waving an American flag, but the intrepid Helen Thayer is most definitely a Kiwi.
Her accomplishments are many. The first woman to walk solo to the Magnetic North Pole, aged 50. The first woman to walk across the Sahara. The first woman to walk the Gobi Desert, aged 63.
And yet Helen Thayer is not a name particularly recognisable to most New Zealanders.
This becomes even more of a travesty when you find out that Thayer is a Kiwi.
Imagine not knowing who Sir Edmund Hillary was. Or not being able to recall what Jean Batten was famous for. It seems unthinkable.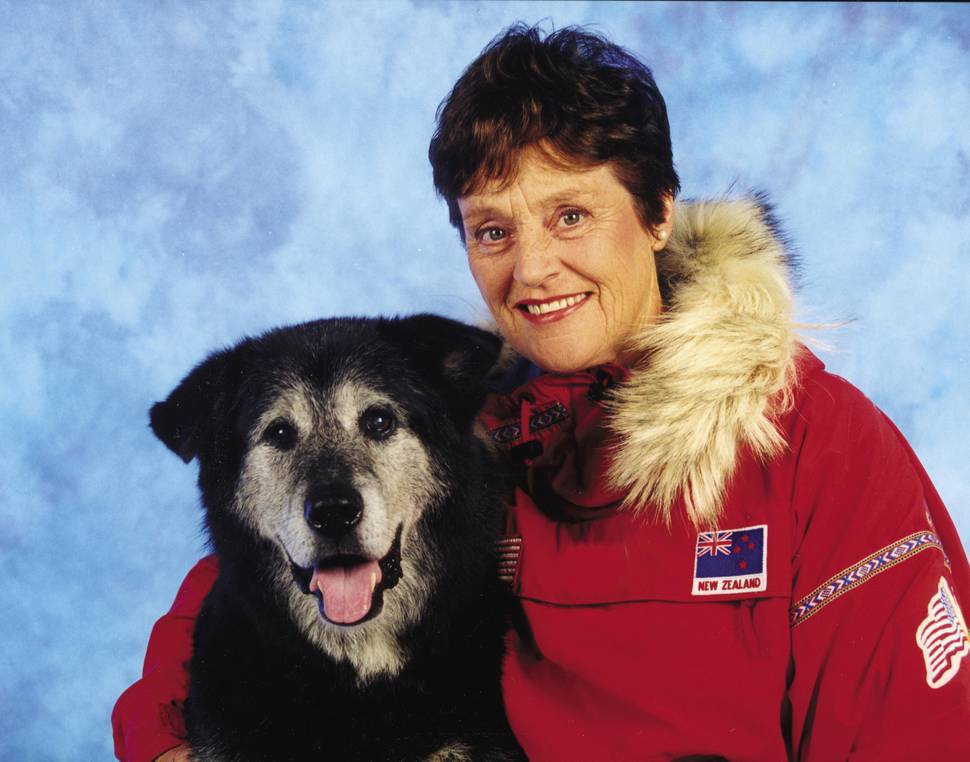 So why don't we know Thayer?
I only heard of her recently, thanks to a chance meeting with a retired American obstetrician/experienced high altitude climber, on a walking weekend in the Whangarei Heads. Tom Shima has hiked Kilimanjaro and Everest; the weekend I met him we were both taking on the Te Whara track in the Bream Head Coastal Reserve. Over breakfast, he told me about meeting Thayer on a group safari/hiking trip in the Sahara Desert.
Departing from New York's JFK airport, Tom recalls "We saw this older couple ... They looked out of place for our group. This was not to be a hard hiking trip and yet they still looked to us like they could not do it." This was 1995; Thayer was 57 and husband Bill was 67.
"We were totally thrown for a loop at our welcoming dinner in Marrakesh when a man at the table told us briefly about her story and that, after our hiking trip, they were going into the Atlas Mountains to test new equipment for North Face gear."