Greg Fleming goes from cruise sceptic to convert after a week on Holland America's ms Noordam.
They say there's a first time for everything, but I never imagined a family holiday on a cruise ship would feature on my list of debuts. A cruise ship holiday was something your distant aunt did when KiwiSaver paid out.
My impression was bolstered by a friend who'd had a bad cruising experience (on another line) and never let an opportunity go by to remind me in graphic detail.
No, I have my 11-year-old daughter to thank for a trip. She'd seen the ms Noordam online, her sleek, dark blue hull elegantly cutting through the ocean - and had made up her mind.
Six weeks later we boarded in Wellington; ahead of us seven days sailing up the east coast of New Zealand, stopping at Napier, Tauranga, our hometown Auckland and the Bay of Islands, and then on to Sydney (the cruise proper had started a week earlier in Sydney, and had meandered around the South Island).
We got our boarding passes online (this can save hours at embarkation) so it was just a matter of getting our ship pass, which doubled as room key and credit card, a picture taken for security and we were officially cruising.
No cash is exchanged on board and, as this is an American line, all prices are in US dollars. All food - with a few exceptions - is included in the price; alcohol isn't and add a 15 per cent service charge to all drink purchases. General tips are covered in a daily charge of US$12 ($18.30) per passenger (similar to all cruise lines).
Our veranda stateroom on the fifth deck was cosy, comfortable and clean, as was the ship in general.
Welcome aboard drinks, chocolates and a fresh-fruit platter awaited - and our transition from uncertain newbies to lanyard wearing cruisers was complete.
Unlike terrestrial holidays, on a cruise you don't need to bother about food, transport or accommodation. That means no more frantic mid-afternoon Googling in a foreign city (if you can get a connection) for a decent dinner venue or show tickets.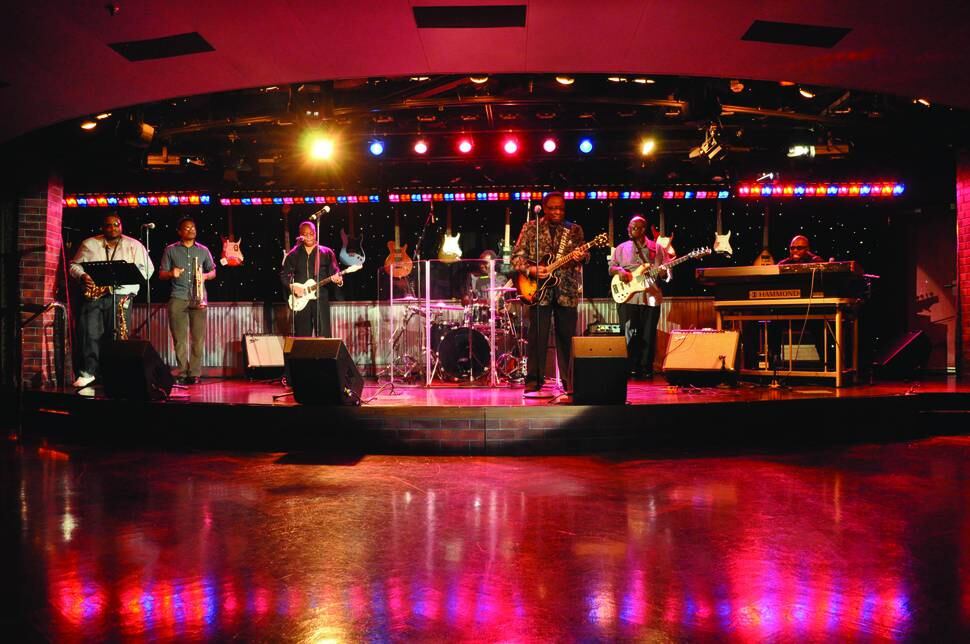 Cruising enables you to take charge of your holiday - you get to spend quality time with family or friends doing the things you want to do. The only decisions you need to make on board are first-world ones - another spa treatment, afternoon drinks or more table tennis by the pool?
And get used to not lifting a finger. You can order room service every night (at no extra cost), or choose from five restaurants on board. Only the Italian themed Canaletto - our favourite - and the more formal Pinnacle Grill attract a small surcharge.
Filter coffee is complimentary. The only non-filter coffee available in the cafe is good, but not barista good and not complimentary. And here's my one complaint - the shipping line should install a proper barista, especially on the Australasian routes.
We took a few hours to explore the ship, which is essentially a floating five-star hotel, and its myriad dining and entertainment options and bars to suit all tastes (even one for smokers).
Add to that a casino, an art gallery, theatre, library, nightclub, two pools and spa.
Holland America Line (HAL) is a richly storyed American/Dutch line that operates a fleet of luxurious, mid-sized cruise-ships (ms Noordam, built in 2006, takes up to 1924 passengers and 800 crew).
HAL has a large and faithful clientele - most of them 50-plus - and prides itself on offering "a traditional cruising experience with modern touches". Translation: look elsewhere if you want wave pools, rock climbing, nightclubs and all-night parties. There's a good gym on the 10th deck that offers superb views and a variety of classes, but if you're after challenging activities - well, there's shuffleboard, table tennis, a Dancing With the Stars competition, board games and jigsaw puzzles in the library.
That said, HAL has introduced features that will appeal to younger cruisers. The BB King Blues Club featured a great band playing Memphis blues and R&B classics nightly, and the recently introduced Dive-In Burger Bar at the outdoor grill area serves great burgers if you tire of more formal options. Tip - the HAL french fries are superb, crispy and moreish - as are other signature items like the bread and butter pudding and French onion soup.
Within a few days we'd established an enviable holiday routine. Hit the gym when it opened at six (shooting hoops on the top-deck's basketball court as the New Zealand coastline slid past was a highlight), take a long breakfast in the main dining room (we had a regular table by a window, but you can also dine when and where you wish), then drop our daughter at the kids' club for a few hours and let the day take us.
If we were in port we'd all go ashore. Napier, surely the prettiest place in New Zealand, put on a stunner of a day. We discovered that being tourists in our own backyard was fun and enlightening (sometimes too enlightening - on a Tauranga shore excursion I learned more than I ever wanted to know about kiwifruit).
If we were at sea we'd either read in the Explorations Cafe or adjacent library (everything from Chaucer to Nigella Lawson cookbooks) or take a stroll - no jogging allowed - around the lower decks.
Then we'd lunch at the buffet style Lido Deck, making sure to get there early to secure a window table, followed by a well-deserved rest or movie in our room - a large list of DVDs is free to hire in the lobby - or a swim.
I'm sure cruise ship life can become tedious, but we felt we could tough it out a good while longer if necessary.
At around dinnertime we'd head down to the promenade decks for a drink and pre-dinner entertainment - a Russian piano and violin duo was our favourite - another example of HAL old-school charm, done with real style.
And if the food was good the service was exemplary. The hardworking Filipino and Indonesian staff always had a smile and greeting and paid special attention to our daughter - making her origami animals (thanks Kenang), swapping a water-based hot chocolate for one made with milk (Rahmat) or just looking after us with grace and humour (our main dining room waiter Widodo).
Most nights after dinner we'd head back to the cafe and catch up with the day's news via the free New York Times web access, which was the extent of our online activities on board.
Some of us even popped back up to the Lido for a late-night snack or icecream.
Tip: take the stairs. Cruise ship life plays hell with the waistline, but you're kidding yourself if climbing six flights for more icecream will balance the scales.
A week wasn't long enough to take advantage of all the entertainment options on board.
There were variety shows, cooking classes, afternoon teas and art auctions, but I doubt many could top sailing silently into Sydney Harbour as the sun rose on a flawless summer's morning. It was the perfect end to an unforgettable week at sea.
Checklist
GETTING THERE
The 14-day Australia and New Zealand cruise on the MS Noordam starts at A$1798pp ($1914) departing February 13, and A$2499 departing November 8. hollandamerica.com
CRUISE TIPS
• Book early or very late to get the best deals.
• Cruise-line shore excursions are pricey. You can often get a better experience for a fraction of the price by booking tours yourself. Or simply do your own thing. Just get back to the ship on time.
• On HAL cruises you can dine when and where you wish.
• There's lots of fine dining options but HAL french fries are pretty unbeatable.
• Take the opportunity to unplug. Flight mode works just as well at sea.