The top of the South Island is a fine place to eat and drink, writes Elisabeth Easther.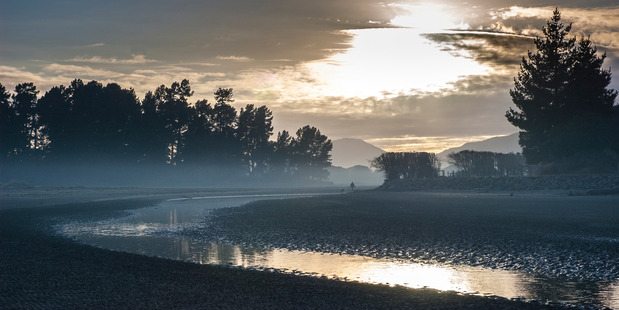 Where is it? At the top of the South Island at the foot of Tasman Bay, 107km from Picton.
Origin of name: Originally called Whakatu, Maori for "to build, raise or establish", it was later named in honour of Admiral Horatio Nelson, the British Navy's war hero.
Population: 46,800 in Nelson City.
Town slogan: Where it's all here, all year.
Fancy this: In 1867, Francis Stevens described Nelson as "the Naples of the Southern Hemisphere".
Having a ball: In May 1870, the first game of rugby on these shores took place at the Botanical Reserve.
Famous locals: Artists Toss Wollaston and Jane Evans and musicians The Broods are from Nelson.
The bomb: Atom-splitting physicist Ernest Rutherford was born and educated here; there's a memorial at his birthplace in Brightwater.
Put a ring on it: Jens Hansen who created The One Ring for the LOTR movies lives here and has a popular shop in town.
Best websites: nelsonnz.com or itson.co.nz - both mines of information.
Big business: Forestry, fishing, fruit and farming.
Source of pride: Surrounded by national parks - Abel Tasman, Kahurangi (home to the Heaphy Track) and Nelson Lakes - it's just so flaming beautiful.
Festivals: For starters, try the Jazz and Blues Festival, Festival Nelson Lakes, Taste Nelson, The Nelson Kite Festival, Opera in the Park, Bikefest, the trolley derby, Good Vibes (skydiving), the Abel Tasman Coastal Classic, Nelson Arts Festival, Marchfest (celebrating Nelson's brewers and brews) and the masked parade.
Best reason to stop: To indulge your fondness for nature and sample the region's amazing food and beverages.
Best place to take kids: Rabbit Island is awesome for squealing at paddle crabs, swimming, making sand castles and rolling in pine needles. And bring some meat to slap on the public barbecues.
Best park: Abel Tasman National Park is fantastic for picnics, swimming, kayaking, walking, running and grinning. And all the schools in town have super playgrounds.
Best walk: Stroll up the Maitai River, start at the port and meander up the valley, all the way to the golf course. Don't forget your togs.
Best view: Look out from the spot known as the Centre of New Zealand above the Botanical Reserve. Or drive up Princes Drive and look out to Haulashore Island, across The Cut and down the Boulder Bank - spectacular.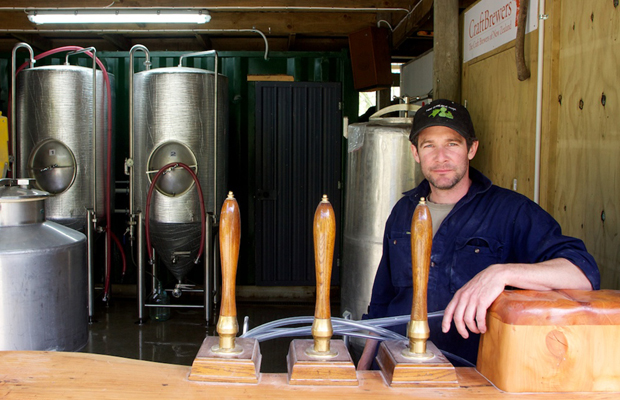 Martin Townshend of Townshend Brewery in Nelson. Photo / Jed Soane
Best place to pull over: Tahunanui Beach, you'll never want to leave.
Best swim: Again it's Tahunanui Beach, or take a dip in the Maitai River.
Best museums: The Nelson Provincial Museum is jam-packed with impressive exhibits, pre-colonial to the present day. Or visit the World of Wearable Arts & Classic Cars Museum. There are also plenty of historic buildings dotted about, with several open to the public.
Nice arts: The Quay Art Walk - part of the Whakatu/Tasman Artists' Trail - is a seafront walk combining public art, heritage buildings and sculptures.
Best shop: South Street Gallery is filled with the outstanding wares of local potters.
Tops for coffee: Sublime Coffee Roasters on Haven Rd, Morrison Street Cafe or Red Gallery Cafe.
Take the cake: The Bridge Street Collective, their raspberry cheesecake will make you swoon.
Best bakery: Look out for Don Rodrigo Sourdough at the farmers' market, or visit their premises on Lansdowne Rd, Appleby. Tozzetti Panetteria for handcrafted European breads and cakes.
Cheeses wept: Visit the Wangapeka cheese shop at the Grape Escape complex for natural milk, cream, yoghurt and cheeses.
Best food: There are swags of great eateries, with Harbour Light Bistro and Boat Shed cafe on Rocks Rd for food with views or, in central Nelson, Hopgoods and Ford's will delight.
Wet your whistle: Nelson brewer Martin Townshend, of Townshend Brewery, was named the country's best brewer at the annual beer awards last week - while you're in town, sample one of his fabulous beers. There are six Sprig and Fern establishments for craft beers, or Harrys bar for cocktails and Asian fusion cuisine. Or visit Neudorf Vineyard in Upper Moutere or Rimu Grove overlooking the Waimea Inlet.
Best mountain biking: Dun Mountain, right in town, is a 38km, grade-3, loop ride between Maitai and Brook Valleys. Often referred to as "epic", riders pass through regenerating and mature beech forest. And that's just the beginning, this place is a pedallers' paradise.
City cycling: Nelson is proud to be bike friendly with many great urban rides including the Waterfront Ride, Trafalgar Cycleway and the Old Railway Loop. Or Try Tasman's Great Taste Trail, grabbing local culinary delights as you go, then stop to picnic at the beach or river.
Best kept secret: Down at the port on Akersten St, there's a sweet little seat that looks out over the water and it's very romantic if you're feeling that way inclined.
Wildlife: The Brook Waimarama Sanctuary, not far from town, is a pest-free wildlife sanctuary with everything from blue ducks to bellbirds. Kayak the Abel Tasman to see penguins, seals and dolphins or stroll along the estuary towards Motueka for white and grey herons.
When a local has visitors staying: Guests will be taken on walks, bike rides, shopping expeditions, scenic flights and then they'll eat, drink and be merry.
Safety warnings: Watch out for quicksand at Farewell Spit and always make like a Boy Scout and be prepared when walking in national parks.
Visitors say: Lord, Nelson is delightful.
Locals say: That's why we live here.
Thanks to Cynthia Greep for being such an ardent fan.