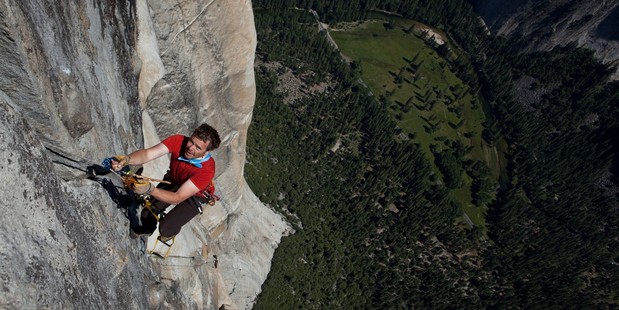 What was your greatest holiday?
Two years ago I got to take the entire month of September off and run the Grand Canyon with my wife: 21-days of wilderness where cell phones don't work and there in no such thing as an Inbox. Trips like this where I'm not behind a camera and they are purely personal are my favourite types of vacation.
And the worst?
I did a trip to Peru about five-six years back. We ended up hiking out from a river for several days through the jungle after deciding that we could not paddle it. It was epic, hot and something I don't care to repeat.
If we bump into you on holiday, what are you most likely to be doing?
Something adventurous, I have a hard time parking myself for too long.
If we could teleport you to one place in New Zealand for a week-long holiday, where would it be?
Milford Sound or somewhere along the West Coast with a couple of sea kayaks.
How about for a dream holiday internationally?
I still have not been to Africa. I really want to go see the animals on that continent at some point.
What's the dumbest thing you've ever done when travelling?
Trusting that valuables are safe in a hotel. I was robbed by the hotel staff in South America once. I'll never leave important stuff behind again.
Complete this sentence: I can't travel without...
... comfortable shoes.
What's the best travel tip you've ever been given?
Take less.
What was the most memorable meal you've had while travelling?
Perfectly-prepared reindeer in northern Norway.
What's the best thing you've brought back from a trip?
Several Japanese glass floats that we collected along Russia's Kamchatka Peninsula.
Favourite airport to land at (other than 'home')?
This is a hard one, as Vancouver is definitely one of the best airports in the world. I guess Munich if I had to pick. I go through there so often and find it super functional compared to a lot of other European airports.
What's the next trip you've got planned?
Aside from some small trips in North America over the next couple months, I'm thrilled to be coming to New Zealand and Australia.
Bryan Smith will be presenting 'Extreme Adventure on the Edge: Vertical Feats and the Man Who Can Fly' with Nat Geo Live in partnership with Adventure World in Auckland on October 1 and in Wellington on October 2.