Piping hot sand calls for certain famous cold drinks in hand, writes Emily Prain.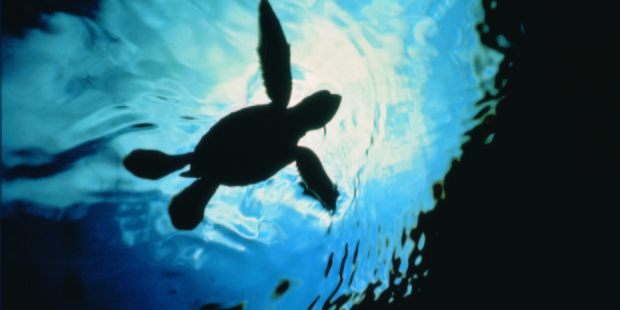 Where is this place? The famous Bundaberg Rum Polar Bear might suggest this place is somewhere cool and icy, but the city actually lies in sunny Southeast Queensland, about 15km from the coast and 385km from the state's capital, Brisbane.
What's nearby? From Bundaberg, you have the luxury of being 15 minutes from the beautiful seaside community of Bargara, which is a popular destination for summer holidays. Head north about 120km to Agnes Water, where you will find the region's only surfing hot spot, but not before a stop in Seventeen Seventy - famous for Captain Cook's second landing. Venture south into the Fraser Coast and you will be welcomed to the coastal town of Hervey Bay, home to popular whale watching experiences. Travel an extra 30 minutes and you'll wind up in Maryborough, a historical city famous for being the birthplace of P.L. Travers, the author of Mary Poppins.
How do I get there? Bundaberg is about a four-hour drive from Brisbane.
If you're in a hurry, a 40-minute flight will get you there in no time.
Where can I get a great coffee around here? Teaspoon Cafe in the heart of the city on Targo St makes a delicious brew.
Staying a while? Best hotel: Burnett Riverside Motel in Bundaberg. For beach lovers, C Bargara Resort in Bargara.
Famous locals: League great and Queensland State of Origin coach Mal Meninga was born in the Rum City. For the history buffs, aviation pioneer Bert Hinkler, the first man to fly solo from England to Australia, also grew up in Bundaberg and now has a whole aviation museum in his honour.
What do the locals get up to around here? Try a turtle encounter at Mon Repos Turtle Rookery. If it's flawless weather, you'll find a lot of locals at Nielson Park Beach or Kelly's Beach - both in Bargara.
Best spot to get an ice cream: Nana's Pantry, on Electra St, hands-down. Delicious gelato flavours include honeycomb, melon and Turkish delight.
It's time for lunch. Where should we eat? Indulge Cafe in the city's main drag. This small but trendy cafe prides itself on sourcing all its products locally.
Best picnic spot: For families, the Turtle Park playground at Bargara is the perfect spot to down your fish and chips, but if you're looking for something a little more romantic, the top of the Hummock, a dormant volcano reaching 96m above sea level, provides magnificent views.
Looking for something special for dinner: Kacy's Restaurant at Bargara makes for relaxing night out, overlooking the foreshore.
Where to hang out when the sun goes down: The recently refurbished Club Hotel in the main street provides a good atmosphere for a few schooners and, if you're up for it, a boogie.
Best shop: Pour through the treasure trove, known as Avenell Brothers, in the CBD. From funny trinkets to wall clocks, aprons and Wedgewood, this gorgeously cramped store has it all.
I need new togs - sorry - "cossies". Where should I go? Urban Beach on Bourbong St stocks all the latest swimming cossies for all shapes and sizes.
Fancy a bit of culture? Take a walk through the Botanic Gardens in North Bundaberg, and take a few minutes to sit and reflect in the Japanese Gardens.
Best walk: The Turtle Trail. It is an excellent walking and cycling path that links Kellys Beach Bargara to Burnett Heads Harbour, a short drive east of Bundaberg.
Best view: The Hummock once again is at the top of the list. It gives visitors a very rare opportunity to view Bundaberg from an elevated point looking over the ocean and the coloured patchwork of farmers' fields.
Feeling romantic? Here's the spot to take her/him: Dinner at Kacy's Restaurant and then head down to the foreshore for a late night stroll on the beach - you may even spot a turtle.
Best spot to swim on the beach: Nielson Park Beach at Bargara is a popular spot for swimming and is also patrolled by volunteer lifesavers. Kellys Beach is also patrolled by lifeguards.
Best adventure: Turtle spotting at the Mon Repos Turtle Rookery. The nightly turtle encounters offer a once-in-a-lifetime chance to see these beautiful creatures come ashore and lay their eggs. If you're lucky and come at the right time, you may even get to experience the incredible moment when the baby turtles hatch and run through your legs and make a beeline for the water.
Best-kept secret: Mammino's Ice Cream. Drool. Made locally in Childers, you'll never look at supermarket-bought ice cream again.
Wildest wildlife: Head to Snakes Down Under in Childers, they also have giant saltwater crocodiles.
Safety warnings: Don't forget to pack sunscreen.
When Kiwis visit, they love: Our glorious sunny weather and our refreshing ginger beer.
What's the event you wouldn't miss over winter? The Childers Festival. Held every July, the main street shuts down for one unforgettable day of hundreds of market stalls and delicious delicacies from all around the world.
CHECKLIST
Getting there: Air New Zealand, Jetstar, Qantas and Virgin Australia fly daily to Brisbane. Local carriers continue to Bundaberg, and a tilt train covers the 351km journey most days.