In the south of Ireland, the sport of hurling is the focus of a community's sense of itself, writes Peter Calder.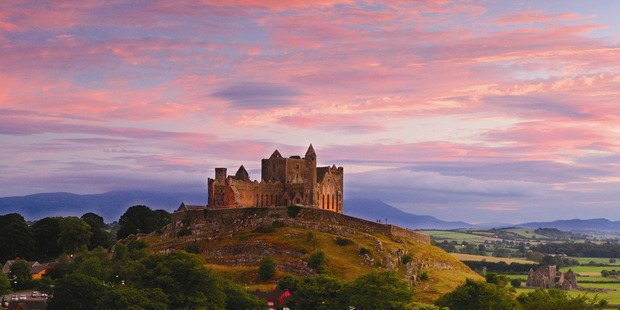 I was looking for the twinkle in the eye of Jim Croke when he told me that the Irish national sport of hurling is more than 3000 years old. It seemed slightly improbable that they were much worried about sport in the Emerald Isle when they were getting about in bearskins.
"It's true," swore Jim, who runs hurling-themed tours of the town of Kilkenny, in the county of the same name in southeastern Ireland.
"They found a hurley [playing stick] in a bog and carbon-dated it back that far."
"I don't know about that," Seamus King, who wrote the definitive history of the game in 1996, told me later that same day in Cashel, a bit further south in County Tipperary.
"But the earliest textual reference to it is in 1275 BC in an account of a battle between two tribes in what is now County Mayo. Apparently, before they started fighting they had a game, so if it occurred to them to do that, it must have already existed."
It would occur to me that evening, as I watched Clonakenny hammer Ballybacon Grange in an intermediate-level fixture at nearby Boherlahan, that warfare and hurling must have originally been pretty much indistinguishable.
Even now, almost a century and a half after they decided to establish some rules of play, it is a fearsomely fast and furious game.
A cross between ice hockey and a street brawl, it is played by teams of 15 on a 140m-long ground with goalposts at each end.
The weapons - or hurleys in official parlance - are thin-bladed clubs, handmade in ash, which are in shape like nothing so much as oversize machetes. Players may catch the small leather ball, called a sliotar, and pass it (by hand or stick) but the main object of the exercise is to send it soaring, with an unholy wallop, over the rugby-style posts for one point, or - if they are close enough - into a soccer-style goalmouth beneath the crossbar, for three points.
Hits (or pucks) of more than 100m are common; collisions and altercations resulting from fierce contest for the ball are routine. From the sideline, encouragement to players and analysis of the referee's performance is littered with hair-raising profanity.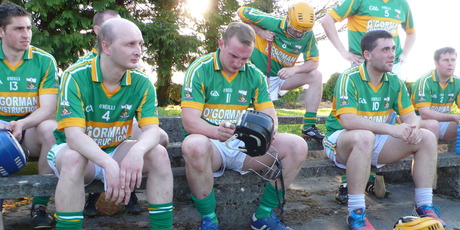 Hurling has something in common with Gaelic football - both games are administered by the Gaelic Athletic Association - and fans of the derivative Australian rules football, which is what "footy" means in Melbourne, would find much that they recognised.
And it is played and followed in the southern half of the country with a passion that would make the most diehard rugby follower here seem like a disinterested observer.
"By the time a boy is two years old he will have learned how to grip a hurley," said Croke (there's a women's version of the game, too, called camogie).
"It's a game you're born into and your hurling team is the focus of your sense of community pride and spirit."
In tune with that spirit, the game is entirely amateur; even the superstars are unpaid. But that's not to say it isn't played in deadly earnest. A famous story has Willie O'Connor, a noted Kilkenny and All-Ireland star of the 90s, urging his team to greater heights in a halftime team-talk.
"I'm not prepared to die for this game," he said, wincing with pain from the three broken ribs he had sustained in the first half, "but I am prepared to kill for it."
The game at Boherlahan is lit by bright sunlight low in the westering sky. Half the spectators watch from the comfort of their cars, parked along the eastern touchline, as farmers' utes are at country rugby games here.
Play has been under way for only a few minutes when one of the Clonakenny players howls with pain as he lands after an aerial contest for a ball. As the team's medic (the coach's missus) scurries over with a bag, the ref bends over the prone form and asks him if he's all right.
"I'm fine," he says, through gritted teeth, "It's just me head."
Croke smiles at this when I tell him: "We teach the kids that if you're afraid of pain there's no point being in this game. God created other sports for people who couldn't play hurling."
Peter Calder visited Ireland with the assistance of Emirates and Visit Ireland.