The children of Tanzania have a priceless gift they often share with visitors, writes orphanage volunteer Seth Zwart.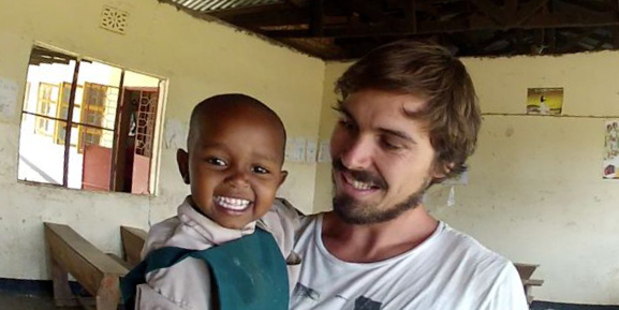 The one-hour layover in Cairo was enough for the African airline to misplace our baggage. It made for an interesting first three days in Arusha, Tanzania.
Reeking like a rank rat I ventured into the town centre to find some suitable clothes.
Unaware of the "divide every price by four" rule I paid too much for a cheap pair of shorts and felt unnecessarily uncomfortable as the locals yelled "Mzungu" or "white man" from every direction, at any distance.
Then I noticed something minor yet marvellous; a wave to a child brings a smile in return, every time.
What makes an African child's smile so perfect? It could be its prevalence, but I think it's the juxtaposition with its surroundings; his shoes were in tatters, his toys non-existent, his seat was the floor and for his next meal he'd wait, but still the Tanzanian kid smiled.
Three days later, after the arrival of our beloved luggage, our first stop was at the base of Mt Kilimanjaro, but that's another story. This story takes place a week later in an orphanage volunteer placement just outside Arusha, Tanzania.
On Monday morning, we waited on the side of the road for our first experience on a dala dala. The rusty, rattling yet roadworthy van rolled up in no time and we crammed in with the other sardines.
The dala dala are an experience themselves; expect five more passengers to get in post-maximum capacity, expect to overtake leaving only one metre clearance from oncoming vehicles, expect to be harassed by its owner as he passionately persuades pedestrians to get in while the owners from other dala dalas do the same, don't be surprised if a fellow passenger offers you a bite from their corn on the cob and don't be surprised if the driver offers you a piece of gum.
I glanced across at a child on his mother's lap and smiled: loud noises, no air-conditioning, no space and plenty of poorly positioned potholes were no deterrent; he smiled back.
On arrival at our destination, not knowing what to expect, we walked through the intimidating steel gates of Afro Plan, a school for orphans.
Not one second later the high-pitched excitable screech of 90 excited children aged from two to six echoed off the steel poles of the rusty gate and rattled our ear drums. The children ran with intent in our direction and swarmed us with arms aloft. This set the tone for the rest of our stay. We were strangers in their home, we came bearing no gifts, but still the Tanzanian children smiled.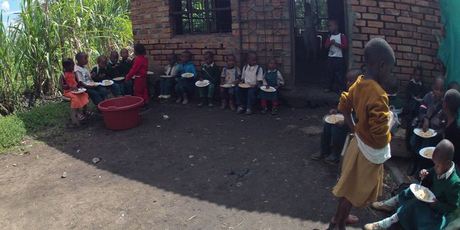 It was during that week, in a local bar with music blaring, that an energetic local man shared a slightly biased local saying: "Hustle like a Nigerian, smile like a Tanzanian, don't be rude like a Kenyan," his laugh cutting through the music revealing his white teeth like a flashlight in a dark tunnel. I wasn't sure about the first or last statements but the middle one still rings true.
Thursday was shopping day at our volunteer placement. We tagged along with the school chef on her trip to the local markets. Sticking out like the teeth of a Tanzanian in a low-lit bar, we drew plenty of attention once again.
Today was our shout for the children, our choice, not theirs, opening our once barred-shut eyes to the fact that it truly is possible to feed a Tanzanian child for well under a dollar a day.
Carrying the 25kg sack of maze on my head seemed to humour the locals; they smiled, their children mimicked. We spent the equivalent of around NZ$90. The food we supplied would feed the 90 orphans their one meal a day for about three weeks. You do the maths.
Back at the orphanage we stirred the local favourite: a dish of maize flour stirred with water known to the locals as ugali.
Our eyes burned inside the small kitchen as the smoke from the wood fire bled them dry of moisture, an effect not visible on the faces of the four local teachers in there with us.
The beans on the side seemed to create the perfect ugali supplement as the children methodically rolled the ugali in their small fragile hands and then dipped it into the beans before forcing the handful, hand included into their small salivating mouths.
For a moment we forgot about their unfortunate predicaments and smiled at their well-practised procedure. Once again, melting our hearts at will, they smiled back.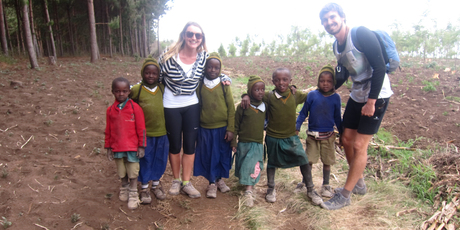 After just under a month in the small town of Arusha, the children had changed us.
Each day at the orphanage we waited for the children to grow bored of our clean familiar faces; each day they welcomed us with the same greeting we had accepted on day one.
Each day they wore the same torn, worn clothes and ate the same three varied meals on rotation, each day their smiles made us smile.
CHECKLIST
Getting there: Emirates flies daily from Auckland and connects to Tanzania via their hub in Dubai.
Further information: See volunteerhq.org.