Andrew Koubaridis flies NZ0038 from China to New Zealand.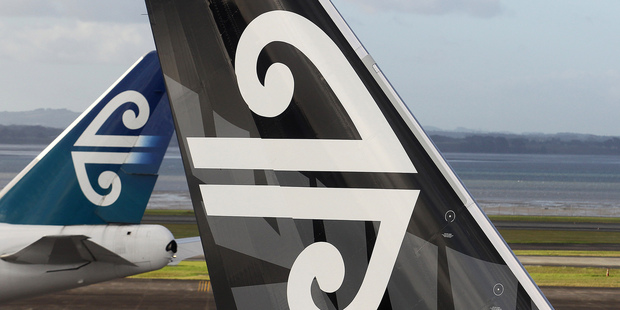 Class: Business Premier.
Price: Expensive (try $6070 return), but if you can afford it, you won't regret it.
On time? Right on time leaving Hong Kong.
Seat: You mean my bed? An ottoman is next to the main seat and most people kicked off their shoes and slipped on the complimentary socks. The ottoman becomes part of the bed when it's folded out. The seats are angled so you're not looking at your neighbour: you have as much privacy as you're going to get in a cabin full of people. Add a big pillow, a duvet and you're away ...
Fellow passengers: Bear Grylls of Man vs Wild fame. He sat across from me and was busy working on a manuscript of some sort, not that I was spying. He did agree to one pic, and signed the ad for a flight attendant's children (at least that's what she said).
How full? Business class was just about full, just one seat spare. The rest of the flight was pretty packed as well, according to the flight crew.
Entertainment: Movies with a surprisingly big screen that swivels around. Had some pretty recent movies too and a wider variety than I'm used to in economy.
The service: Fantastic. From explaining how the bed works to a cheery good morning, they made a long overnight flight that much more bearable.
Food and drink: The second-best part, after the bed. A glass of champagne when we boarded (it was night, so we indulged) and regular offers throughout the first half of the trip. The food was delivered on a crisp white cloth and they got out the best silver. Great selection of wines, Kiwi of course, and there are snacks at the self-service areas at the rear of Business Premier.
The toilets: A bit more room than normal, but pretty standard, as there isn't much you can do to make it appealing.
Luggage: Standard luggage.
The airport experience: Hong Kong International Airport's Star Alliance lounge. Plenty to eat and drink, a selection of international newspapers, comfy chairs. The bathrooms weren't as flash as I expected, but decent, although it didn't look as if there were enough showers, given the queue.
Would I fly this again? You bet. I fear it's ruined me for travelling long-haul ... But I would have to take out a small loan, probably.
Andrew Koubaridis travelled as a guest of Air New Zealand.