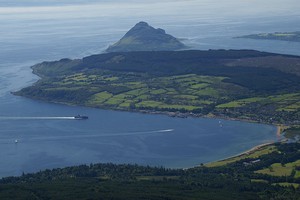 My husband and I hope to visit North Uist, the island my great-great-grandfather came from. We still have his old Gaelic Bible with a leather cover that I like to imagine smells faintly of peat smoke. How do we get to North Uist? What other parts of Scotland should we visit and what time of year is it best to go?
- Val Monk
Lonely Planet's Sarah Bennett & Lee Slater write:
Your best bet is to fly to Edinburgh or Glasgow from London and hire a vehicle there. If you want to avoid the crowds and not pay top dollar, the shoulder seasons (Easter to late-May and mid-September to the end of October) are preferable.
Exploring Scotland in a campervan or motorhome is a great option and there are plenty of campgrounds and holiday parks. Tourism Scotland's website details most of them.
You can hire a van from a number of companies, including Open Road Scotland and Atlas.
They're not particularly cheap, though. From spring to early autumn you'll be looking at about £110-140 ($208-265) per day for a comfortable two- to four-berth motorhome, and that's before paying for your fuel and campsite.
An alternative is to hire a small car (about £250 a week) and stay at hotels, guesthouses and B&Bs (£50-130 double). This can work out cheaper, although you are likely to spend more on food.
From Edinburgh, head to the peaceful west-coast town of Oban before catching the Caledonian MacBrayne ferry to Lochboisdale on South Uist. From there, it's a short drive to North Uist. Catch another ferry from Lochmaddy to Skye and explore its smorgasbord of velvet moors, jagged mountains and sparkling lochs.
From there, head towards Scotland's northern coasts for quintessential highland country and a feast of empty beaches, deep inlets and surging ocean.
If you've still got time, hop over to the windswept Orkney Islands for a taste of old-style hospitality and Viking heritage.
Complete your loop by returning to Edinburgh via Perthshire and its bleak moors, snaking lochs, picture-postcard villages and magnificent forests.
WIN A LONELY PLANET GUIDEBOOK
Email your questions to travel.info@lonelyplanet.com and they'll be answered by Lonely Planet's experts.
In addition, the best question each week will earn a Lonely Planet guidebook. Add your postal address and the guidebook you'd like (see lonelyplanet.com). Not all questions are answered and Lonely Planet cannot correspond directly with readers.