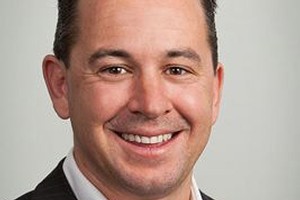 Do you travel light or heavy?
I always seem to either completely over-pack or go the other way and end up having to buy clothes that I did not think I would need.
Cattle or first class?
Depends who's paying. Emirates Business class is fantastic, but Air NZ Premium Economy offers a great product for shorter hops.
I can't travel without ...
Nowadays, my iPad. It takes care of work, local maps, books, music and pictures of my kids.
What type of suitcase do you carry?
Samsonite Cosmolite case. Super-light and exceptionally tough.
What's always in your hand luggage?
Enough to survive for 24 hours without my suitcase - I have had too many mishaps with missing suitcases in airports.
Best packing tip?
Plan ahead rather than last-minute suitcase-stuffing!
Best thing brought back from a trip?
While I was honeymooning in Phuket, I brought back the handbasin from the hotel room we were staying in as we loved it so much. Proceeded to carry it as hand luggage for the next four weeks of the trip through Europe and the US. We finally installed it in our new house seven years later.
Most memorable trip
A Spanish road trip in 2004 with a great mate. Met up with and fell in love with mate's sister, who is now my wife. And he even eventually forgave me.
Rob McIntyre is general manager of Hotel Pullman Auckland.