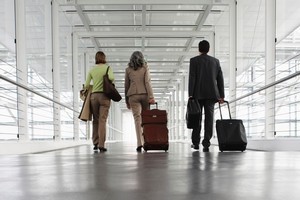 About 40 per cent of New Zealanders travel overseas with inadequate insurance, it has been revealed.
Scott Tasker, general manager of insurer TravelSure, said: "The uptake of insurance by New Zealanders varies by destination and also the value of the customers' travel arrangements."
But he said the lack of adequate insurance was a concern.
Sue Chetwin, chief executive of Consumer NZ, said when a volcanic ash cloud caused the cancellation of many flights last year about half of the stuck Kiwis had no travel insurance.
"They consider it a cost they can save on."
Tasker said people did not realise how quickly costs could accumulate, such as medical expenses.
Chetwin said it was very silly to travel without insurance and people could shop around for a good deal.