November 13-21, Rajasthan, India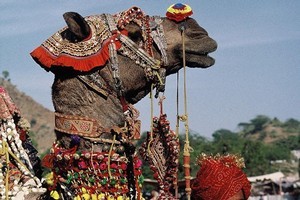 The sleepy desert town of Pushkar springs to life during the annual camel and cattle fair, when tens of thousands of camels, cattle and horses are paraded and traded on the dunes outside town.
The exotic spectacle is enhanced by the campsites and colourful traditional attire of the traders, with fairground rides, cultural and sports events, market stalls and animal competitions such as camel racing and horse dancing adding to the fun.
The livestock fair coincides with an important religious festival, during which hundreds of thousands of pilgrims worship at the town's temples, then at full moon take a ritual dip in Pushkar's holy lake.
See incredibleindia.org for more information.