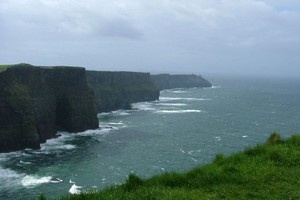 Almost half of all New Zealander are planning an overseas trip within the next six months, according to a travel survey issued yesterday.
According to the latest Fly Buys/Colmar Brunton Mood of the New Zealand Traveller Survey, 45 per cent of New Zealanders were planning to holiday abroad in that time.
The survey, issued by the Tourism Industry Association New Zealand today, said 18 per cent of people had already booked travel or accommodation for their overseas break, up from 13 per cent in February 2010.
Fly Buys chief executive Lance Walker said the increase showed that international travel was becoming more accessible.
"Not surprisingly, Australia is the most popular international travel destination for winter and spring breaks," he said.
"The United States was the second favourite international destination, followed by the classic island escapes of Fiji and Rarotonga."
Visiting friends and family was the main reason for New Zealanders' trips, whether at home or abroad, Colmar Brunton chief executive Harry Pappafloratos said.
"As more Kiwis move across the ditch, it makes a popular holiday destination for visiting family and friends, with 60 per cent of trips overseas motivated by visiting family and friends.
"Shopping is also a favourite holiday past time, with 55 per cent of Kiwis planning on travelling abroad intending to hit the shops," he said.
The survey also showed an upward trend in people planning to take trips within New Zealand, with 84 per cent of people planning to take at least one overnight holiday within New Zealand, up from 81 per cent six months ago.
Wellington held on to the country's travel hot spot for the third quarter running, followed by Auckland, Christchurch, Queenstown and Nelson.
- NZPA