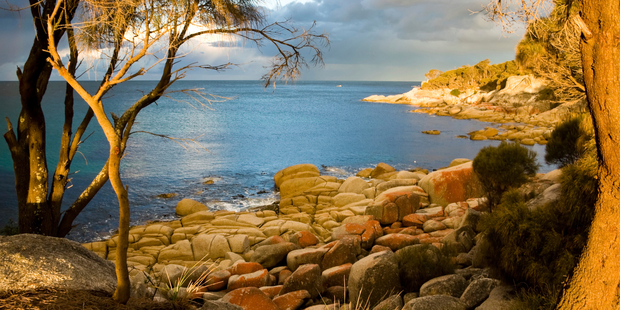 Tasmania's Bay of Fires has been named the world's "hottest" travel destination for 2009 by international guidebook Lonely Planet.
It is described as "a castaway bay" with a 29km ribbon of sea and surf from the old whaling town of St Helens, on Tasmania's northeast coast.
It tops the list ahead of destinations such as the Basque country of France and Spain, Chiloe in Chile, Ko Tao in Thailand, Languedoc in France, Nam Ha in Laos, Hawaii's Big Island, San Andres and Providencia in Colombia, Svalbard in Norway, and Yunnan in China.