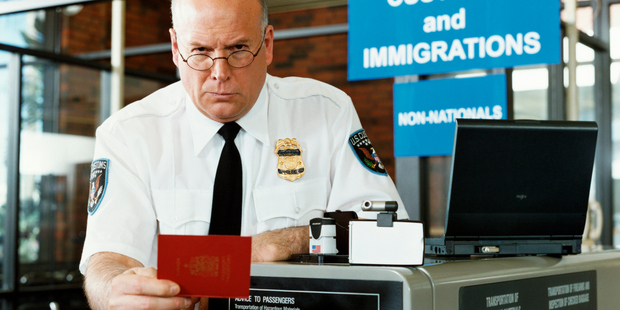 Landing in Sydney in the late 90s, my travel companion had the genius of idea of joking with the Customs officials.
When asked if she was bringing anything illegal into Australia, she replied: "Yes! I have a kilogram of heroin up my butt."
I was mortified and seized by a sudden vision of a long weekend break turning into a sort of Bondi-based version of Midnight Express for the pair of us. All for a sassy one-liner.
To my surprise - and immense relief - the border guard had a good-old Aussie laugh about it and waved us both through.
Perhaps they were more simple times. I wouldn't recommend fishing for laughs with border control staff or security personnel today.
A drunken Australian passenger on a Jetstar flight last week from Melbourne to Christchurch lit a cigarette midflight and told cabin crew he had an AK47 in his carry-on luggage. As you do.
"Of course I'm drunk," he reportedly said.
"I've been waiting in the airport for four hours, of course I'm drunk."
For his troubles, he was fined $500 and banned from the airline for his return trip home. Sounds to me like he got off lightly.
Play it smart and don't play it for laughs.