For all the world's designs, the perfect travel hat eludes me.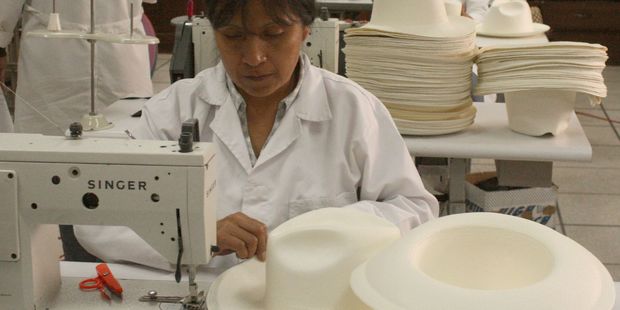 Thanks to my follicly challenged head, I've always taken a keen interest in hats. In hot places, I have to wear a hat or risk being cooked. In cold places, my lack of natural insulation makes warm headgear the only way to avoid being frozen.
When I first started travelling regularly I just wore peaked caps but they have their limitations.
Caps don't offer much protection to ears or neck - during a trip up Papua New Guinea's Sepik River in a dugout canoe, my ears got so badly burned in spite of being smeared with sunblock that the skin came off in strips - and the peak gets in the way of taking vertical photos.
Oh, and the blind spot created by the peak means when I clamber into places with low ceilings - caves, catacomb and castles, for instance - I risk banging my skull and opening up a wound that always bleeds profusely.
I've got a few broad-brimmed cotton hats but they're hot and my head tends to sweat a lot (possibly why all the hair died).
My favourite is an army camouflage hat but I ran into trouble with that during a visit to Zimbabwe, where military-style headgear is apparently banned.
For a while I was keen on a Chairman Mao-style hat bought in China but the fake leather lining deteriorated so much it was uncomfortable to wear. Continuing with the revolutionary theme, I tried to find a Lenin-style cap in Russia but there were none (only American baseball caps, an interesting social comment).
I have long thought a Panama hat would be the best thing to wear in sunny climes but didn't know how to transport it. Put a nice hat in an overhead locker on a plane and some clod is sure to crush it with their oversized cabin bag.
But then, in the Italian walled town of Montagnana, I found one of those Panama hats you can roll up and fit in your suitcase. It's a fantastic hat that protects the ears and neck, keeps the top of the head cool and looks reasonably smart.
Unfortunately after a few years of being rolled up and packed it is starting to fall apart, so I save it for the big occasions. Luckily during a recent visit to Ecuador, where Panama hats actually originate, they gave me a standard version I now take on short trips.
In colder climes, I mostly go for beanies, my favourite version is an Icebreaker. If it's not really bitter, I've got a brown hat that's halfway between an English flat cap and a French beret that I fondly imagine gives me a "Continental look".
But during a trip to Kyrgyzstan I was given one of their traditional white, pointed felt hats. They fit any size (useful if you're a bighead) and offer remarkable insulation that makes them toasty in the cold but cool in the sun. The only problem is the Kyrgyz hat is a bit ... distinctive.
So, while the hatmakers of Kyrgzstan and Ecuador get my vote for producing the best headgear for cold and hot climes respectively, I'm still on the lookout for the perfect travel hat.
Jim Eagles is a former Herald Travel editor.