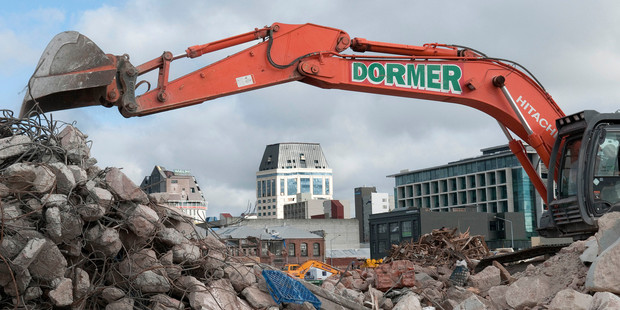 The responses of a community group and a leading technology business to the Canterbury earthquakes have won them a government-backed award.
Community Energy Action, a charitable trust that installs subsidised insulation and heating in Canterbury homes, and Tait Communications have been named Christchurch energy champions in the 2014 EECA Awards.
The trust diverted its attention to helping with home repairs after the 2011 earthquake, said chief executive Caroline Shone.
"What we find in the main are leaking roofs, drains or toilets not working and homes that need to be made secure because doors or windows can't be closed properly."
As another winter bites, demand for the group's services rises.
"The phone starts ringing and people need things done urgently, but they're patient and we try to help as quickly as possible," said Shone. "We know we have a great deal to do - there are still a large number of vulnerable in our community who need our help."
The Energy Efficiency and Conservation Authority award, presented in Auckland last week, was a credit to the trust's staff and funders, she said.
Although Christchurch-based electronics firm Tait Communication came through the earthquakes unscathed, it is spending $35 million developing an 11ha high-tech campus next to its existing Burnside location.
Spokeswoman Helen Metcalfe says the initial 7000sq m two-storey structure features an atrium designed for maximum sunlight and heating and ventilation that uses recycled ground water. It is also a showcase for the use of timber framing in a commercial building. The result will be a building that uses half the energy of Tait's existing premises. The first phase of the project is expected to be ready for occupants by November.
"The idea is for other businesses aligned with Tait to come and build on the campus," Metcalfe said.
The judges said the campus had "the potential to be a positive touchstone for a re-emerging city, both economically and environmentally".
The Herald is an editorial partner of the Energy Efficiency and Conservation Authority Awards.