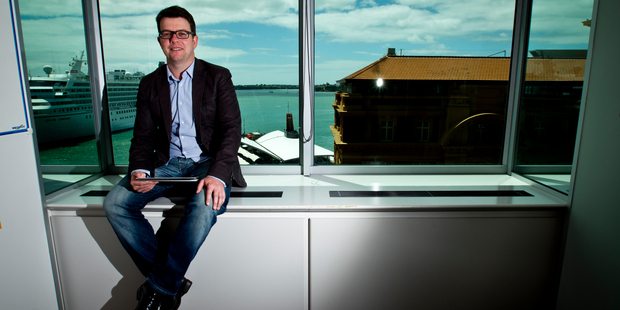 A Kiwi tech company has developed a new smartphone app which allows people to convert their genetic code into a personal theme song.
Created by MEA Mobile, the iDNAtity Audio app lets users create a DNA profile by uploading a photo of their face and then filling in details about hair, skin and eye colour.
Users are then asked a series of questions, such as whether they can roll their tongue, whether they have cheek dimples and whether they have fixed ear lobes.
The app crunches all the data, spits out a DNA code and converts it into song.
It does this by storing the information as a code made up of four chemical bases - adenine (A), guanine (G), cytosine (C), and thymine (T) - which are turned into musical notes.
Users can play their DNA-tune using any number of instruments, download the music onto their device and share it with friends.
It can even be used on pets.
MEA Mobile, which was founded in 2010, has offices in Auckland, Hamilton, and New Haven, Connecticut.
Co-founder Rod Macfarlane said the app had got off to a strong start in the education category on iTunes since its launch on August 1, making the top five charts in a number of countries.
"It's interesting to see the reaction we're getting to something that's a little off the beaten path and it definitely looks like something worth pursuing."
Time magazine this week covered the app in its online tech section, as seen here.
Macfarlane said iDNAtity Audio had been developed in collaboration with DNA scientist Gary Cass from Western Australia.
Development took three to four months and was mostly carried out in the Auckland office, he said.
MEA Mobile's strategy was to release apps into the market while they were still at an early stage of development, Macfarlane said.
"If we get good feedback, then we continue to look at how to develop and monetise the app."
MEA Mobile has about 40 employees and has created more than 70 apps for iPhone, iPad, and Android and Windows 8 devices.
One of its biggest hits so far is the iSuper8 app, which gives users the ability to adjust the grain of video footage to give it a vintage Super8 feel.
iDNAtity Audio costs 0.99c on the Apple iTunes store.