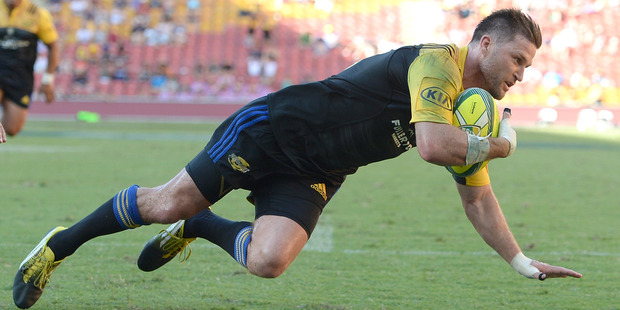 Hurricanes stalwart Cory Jane is set for a stint on the sidelines after suffering a training ground neck injury.
The former All Blacks winger tweeted that he had taken a hit in training, causing a bulging disc in his neck and he will miss the team's match against the Sunwolves in Tokyo on Saturday.
It is unclear precisely how long the 34-year-old will remain out, but he has been replaced in the starting XV by Vince Aso. Wes Goosen takes Aso's place on the bench.
Absolutely gutted. Took a hit at training & went for a MRI to find I have a bulged disc in my neck... Could be out of rugby for a bit

— Cory Jane (@CoryJane1080) February 25, 2017
The match against the Sunwolves was set to be Jane's first since returning from an off-season stint in Japan with Toshiba Brave Lupus.
- AAP