In part one of a series in which elite New Zealand sportspeople pick the most difficult opponents they've faced in their international careers, record-setting Silver Fern Laura Langman talks to Dana Johannsen.
Key Points:
I guess when you've been around as long as I have (12 seasons, 141 tests) narrowing down the top five players I have matched up against is pretty tough. It's quite interesting looking back and remembering some of those early battles in my career and trying to compare those players with the current generation who are still giving me grief on the netball court. What makes a tough opponent is someone who plays with relentless intensity, has ridiculously high fitness levels, an unflappable nature and creativity on attack. The five players I have picked have all these attributes in common, to varying degrees. 5. Erin Burger (South Africa) Erin has had a horrible run with injuries through her career, so she could possibly have been even higher on this list had she not had so many disruptions.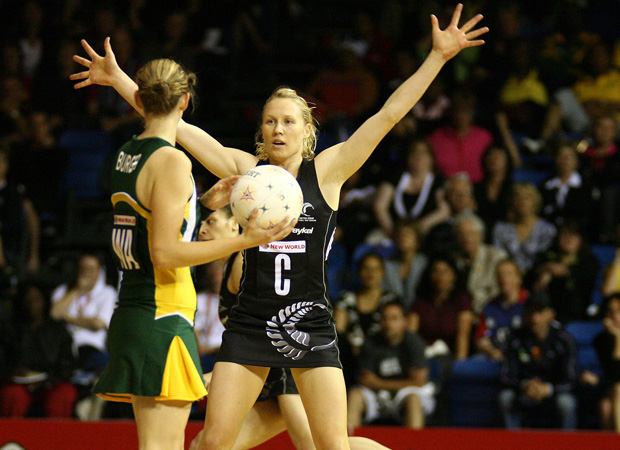 The fact Norma Plummer, who's always had a shrewd eye for talent, rates Erin highly says a lot. Erin is an incredibly smart player. She stands in some very effective defensive positions, and as a result always comes up with some good ball for her team. She also has the height to make it very difficult for feeders. I always feel like I covered a few extra kilometres when I come off the court after matching up against Erin, because she can just run and run all day. I think her feeding game is also underrated; she has to be one of the craftiest feeders on the circuit at the moment. It is such a shame Erin has had such a bad run with injuries, but it is testament to her character that she always comes back just as strong. She was really at her peak at the 2011 World Cup in Singapore, where she was named the player of the tournament. I remember thinking at the time "yeah, that's a really good call". 4. Natasha Chokljat (Australia)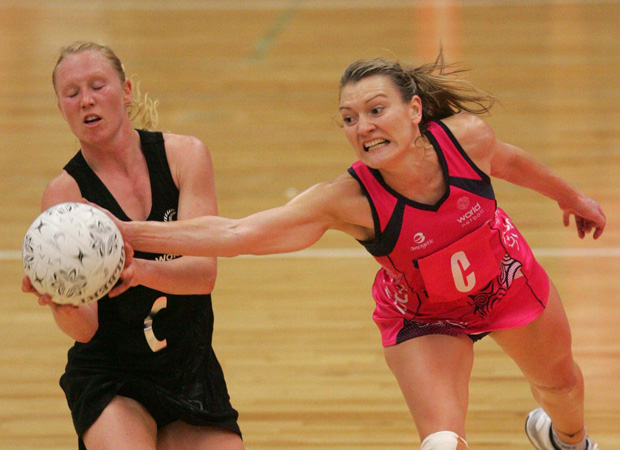 Langman battles with Natasha Chokljat of the World 7 side. Photo / Alan Gibson Natasha provided me with a really crucial learning experience. I matched up on her a little bit early on in my career, but it was the 2009 season, when Natasha was a member of a World 7 selection team, that she really made an impression on me. The Silver Ferns got beaten 2-1 in that series so it was a time of real soul-searching for the entire team. For me, it was a real eye-opener to what test netball was all about. The intensity that she played at was next level. Every pass and cut and drive was at full speed, so as a relatively new kid on the block, that was probably when I realised I needed to really ramp up my training intensity to be able to compete at that level. Natasha was also a hugely committed player on defence. Everywhere you went on the court, she was always within a metre of you, so every pass you took was under pressure. I learned so much playing against her in that series. 3. Natalie von Bertouch (Australia)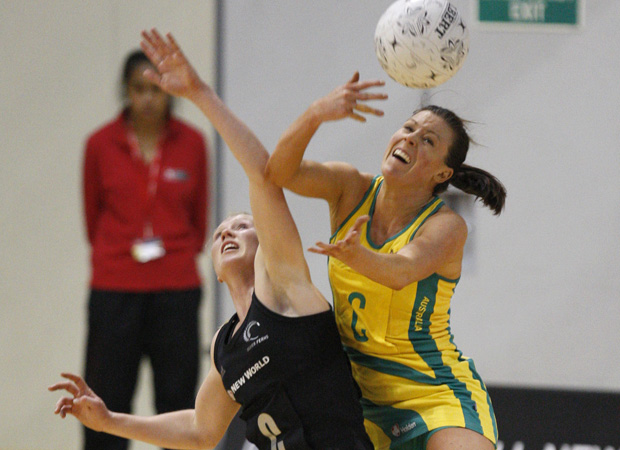 Langman and her Australian opposite Natalie Von Bertouch clash during a 2010 game. Photo / Mark Mitchell Nat von B would have to be the most consistent player I have ever seen. In her 10 or so years with the Diamonds, I don't remember her having a bad game. Nat was accurate with everything she did. She was precise with her delivery of the pass, and always stuck to her task defensively. That made her a really hard opponent to come up against in terms of being able to rattle her. She was always cool, calm and collected, which is quite an annoying trait in an opponent really. I matched up on Nat at centre for a good seven or so seasons and it is really hard to single out a period or season when she was at her peak, because she was always just so strong, but the I felt she was at her fittest at the 2011 World Cup. 2. Madison Robinson (Australia)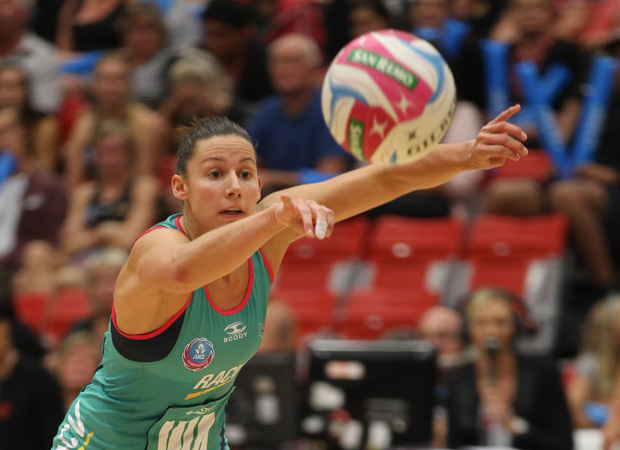 Madison Robinson in action for the Melbourne Vixens. Photosport Madi is probably one of the most elusive midcourters going around - you definitely need some wheels to keep up with her. She doesn't want to get involved in the body contact, and uses her speed and footwork to keep you off her back. I think her transitions from first to second phase are the fastest I've come across. Madi reads her opponent's body balance really well and is able to get you off her back just through using good footwork. Also, her feeding is just perfection. She's one of those players, if she gets the ball anywhere in the range of a metre of the circle edge, you know it's going to find the hands of the shooter. She's hugely accurate. Whenever I play against her, success for me is being able to starve her of the ball, because she is such a playmaker. Madi was in amazing form in 2014 and early 2015 before she had that injury which kept her out of last year's World Cup. She came back this season just as strong - she didn't miss a beat at all - and kudos to her for doing that because that is such a tough thing to go through. 1. Kimberlee Green (Australia)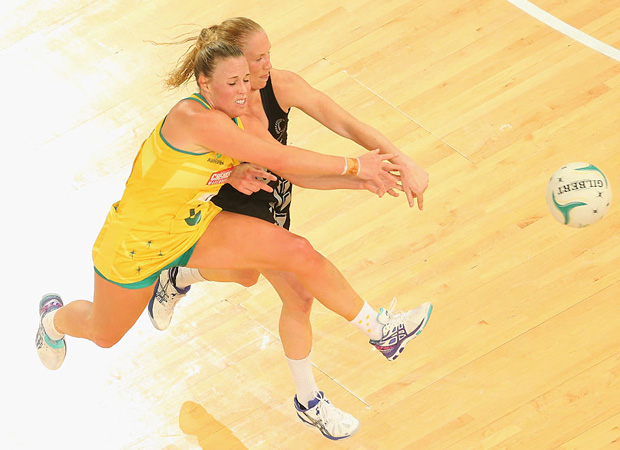 Langman marking Kimberlee Green during a 2014 test. Photo /Getty I rate Kim as the toughest player to mark just because of her pure physicality and her relentlessness. She is a wing attack who dominates that transverse line and runs the show for her shooters. What I like about her is her change of direction and willingness to let the ball go. She seems to be able to create something from nothing, which is something I'm trying to steal from her and work on for myself. She is a player who can attack from anywhere - she'll go up high to get the ball and manage to create some attacking greatness from that. Likewise, her circle edge feeding is second to none - she is one of those tricky feeders who can throw a defender off with a good fake or no-look pass. I'm pretty sure she has superhuman peripheral vision. What also stands out for me with Kim is her massive defensive presence. Not only is she so dominant on attack, her intensity on defence is incredible - she will contest everything and make it really difficult for the opposition to get fast transition ball out of the defensive end. If she has turned over the ball, you know she is going to do everything in her power to try and win that ball back. I was fortunate enough to get to know Kim really well during my time at the New South Wales Swifts [in 2016] and she operates on the next level. She demands excellence from everyone every single training. Sometimes when I was playing with her at centre, I got caught just watching the entertainment because she just does some amazing stuff and you can't help but just stand there and clap.