Some might view Judith Collins' downfall as sport but the main parties have detailed sport and recreation policies, as Andrew Alderson observed at a Sport Auckland event on Friday.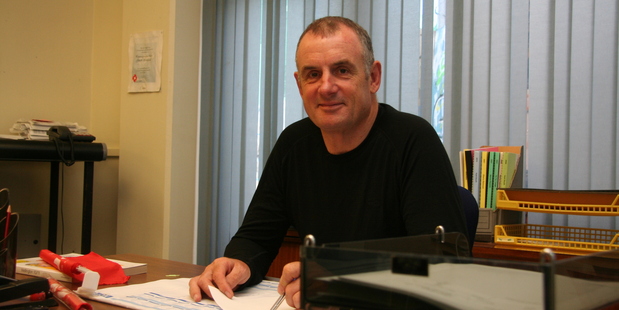 1 You can be teleported to a sports event: Where and when?
Trevor Mallard (Labour): "The 2004 Athens Olympics. I was like a pig in shit. I had lunch with the triathletes the day before they competed and was on the line in the wrong place when they finished. It meant I was the first Kiwi Hamish [Carter] saw and we were both crying.
Kevin Hague (Greens): "The 1968 Mexico City Olympics marathon when a runner from Tanzania [John Stephen Akhwari] limped into the stadium long after people had gone. That epitomises the spirit of refusing to be beaten. Otherwise, Bert Sutcliffe and Bob Blair batting in South Africa [in 1953] after the Tangiwai disaster when sport can transcend ordinary life."
2 Is it more important to invest in grassroots or elite sport?
Mallard: "Grassroots sport. Elite sport will look after itself."
Hinurewa te Hau (Maori): "I'd invest in IronMaori and wakaama."
Andrew Bayly (National): "Building the right strategy around investing in elite sport and facilities is the best outcome.
Get schoolchildren in early and you get the natural migration."
Hague:"Grassroots sport, for sure."
3 Recreating good keen men and women
Labour's policy has a recreational component to foster New Zealanders' love of the outdoors through better camping and tramping facilities. They intend to upgrade huts, camping grounds, visitor facilities and create more cycleways. The Greens also want more investment in the national cycle trail, with an emphasis on teaching cycling skills. Hague noted: "A person'sBMI [BodyMass Index] doesn't know whether it's doing organised sport or chaotic physical activity. Either works if it benefits a person's health."
4 Participation and retention
Mallard said a regret as Sports Minister in the last Labour government was not keeping enough youth in sport. He cited rowing's loss of participants after Maadi Cups as theworstcurrent scenario. Labour would also investigate introducing secondary school sport onWednesday afternoons.
5 Amalgamation
Under Labour, there would be no duplication of board structures between Sport New Zealand and High Performance Sport New Zealand. They would meld.
6 Past lives
Bayly had the most curious biographicalnote. He"dragged a sled 112km to the South Pole" in the summer of 2012-13. In contrast, Hague said hewas chosen to speak on behalf of the Greens because he was their only MP who was "a bit sporty". Hague said at school he was used as an example of "how not to hurdle" and had mastered rolling in a kayak because it was a "handy skill when you don't have any of the other required skills".
7 List MP
Bayly is National's Hunua candidate but was fond of listing things National had done in his scripted speech. Screeds of facts and figures outlining the minutiae of government investment can bamboozle the average audience after a while. It would have been great to hear more about his mountaineering preparations, like timespent in the hypoxic chamber which would've demonstrated his love of sport at a practical level.
8 Indigenous passion
Te Hau gave a compelling justification for investment in Maori sport through the annual tribal 'Pa Wars' competition, the Iron Maori multisport event to promote healthier lifestyles and the resurgence of ki-o-rahi, a prerugby game using a flax ball popularised by the 28th Maori Battalion duringWorldWar II.
9 Community facilities
A major policy platform for the Maori Party is maximising the use of sports facilities likeRosedale Park in Albany and Bruce Pulman Park in Papakura, because they created a good social infrastructure to bringwhanau together.
10 Ban pokie machine trusts
The Greens don't believe these are good for society because the gambling that creates the money causes harm. They're also reluctant to have the alcohol or fast-food industries sponsoring sport but acknowledge it will be hard to replace the current model. They want a symposium with sports stakeholders to nut out an alternative. Hague used past tobacco sponsorship as an example of how fundingmodels evolve.
11 Cut elite sport funding
The Greens believe funding High Performance Sport New Zealand is not necessarily a government objective but they would still do so because 1) There's a public licence to spendtaxpayerdollars because top sports performances build national identity 2) Achievements on the world stage help leverage sports to wider participation levels 3) Top performing individuals and teams offer a marketing advantage so investment could be justified out of the tourism or trade and enterprise budgets.
12 Quip of the day
Goes to Mallard who, when asked pre-debate if he wanted a beer, wine, fruit juice or water, asked: "Do you have any single malt? I've got to debate Winston Peters on immigration at Eden Park straight after this."