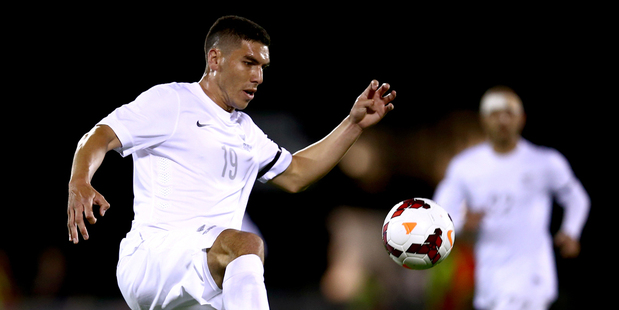 The first test for the new All Whites coach will come in September after New Zealand Football announced on Friday a clash against Uzbekistan in Tashkent.
The match against the fourth-ranked Asian nation at the Pakhtakor Stadium on Monday 8 September comes after international activity for the New Zealand side in the last two international windows earlier this year against Japan and South Africa.
In their 2014 FIFA World Cup campaign, Uzbekistan lost the Asian Confederation fifth-placed playoff against Jordan with the middle-eastern side then falling to Uruguay in the intercontinental playoff for Brazil.
In the lead-up to the September match, the All Whites will spend five days in camp at the Aspire Academy as the squad prepares for the first outing under the soon to be appointed coaching staff.
New Zealand Football CEO Andy Martin says the September fixture is a coup for the All Whites team set to re-launch their programme towards the 2018 FIFA World Cup in Russia.
"One of the key findings from our review of the last World Cup campaign was the need for more regular international fixtures against top nations," Martin said.
"In securing this fixture against Uzbekistan, we have confirmed a team from the intensely competitive Asian Confederation who were in the playoff mix for the World Cup.
"These are the types of teams we need to build our campaign against as we develop our programme on and off the field to overcome the challenges that nations like Uzbekistan will pose in the next World Cup qualifying cycle."
Martin says the pre-match preparation at the Aspire Academy is ideal for a side who will be working with their newly appointed coach.
"The review also pointed towards maximising preparation time for the team with our players now spread across the globe.
"We're delighted we have been able to secure the lead-in time for the squad at the Aspire Academy as the group look to lay the foundations for the campaign leading towards Russia."
Meanwhile, the process leading to the appointment of the coach of the All Whites is currently at interview stage with an announcement on the group's new leadership set to be made in July.
Uzbekistan v New Zealand
Monday 8 September
Pakhtakor Stadium, Tashkent, Uzbekistan