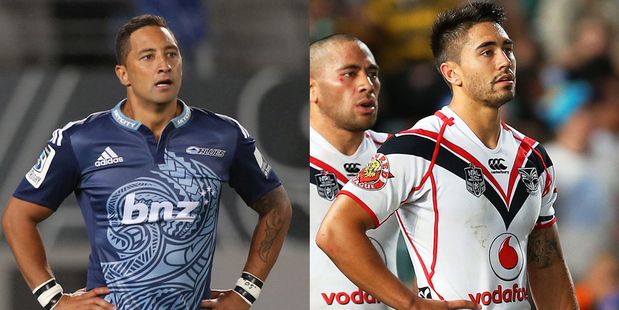 They both spent big to attract high-profile fullbacks, both have coaches still needing to prove themselves and together they've accumulated one win between them in 2014.
Auckland's professional rugby and rugby league franchises have made poor starts to their respective seasons but can they turn it around?
Rugby writer Patrick McKendry and league writer Michael Brown look at why the Blues and Warriors can turn their seasons around - and also why they won't.
BLUES (1 win, 3 defeats 11th place)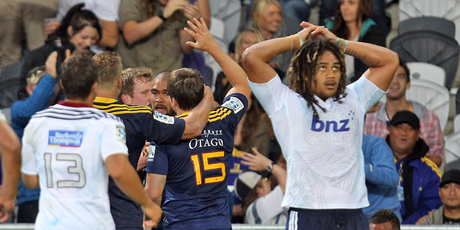 How Blues can turn it around
1. JK must put a rocket up his forwards. Their scrummaging was poor in South Africa and they continue to have problems with the lineout.
Apart from their set piece, they must show a more aggressive attitude at the breakdown and in contact. They are simply not imposing themselves.
2. Start with more authority. This would be easier if the forwards were doing their job but the fact remains the Blues are consistently gifting big leads to the opposition - it has happened in all four of their games - and it has to stop. For some reason they only start playing with purpose once the game is virtually out of their reach.
3. Consistency of selection. JK is determined to give everyone a go in order to create internal competition, but there is also merit in rewarding form. There will be more changes this week - Ma'a Nonu and Jerome Kaino come into contention. Bryn Hall could start at halfback and Baden Kerr comes into consideration.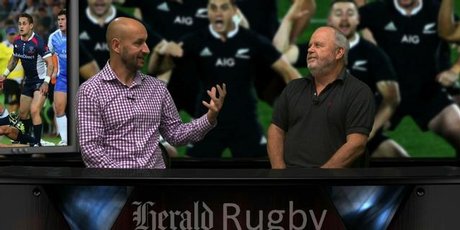 Why they probably won't
1. The Blues will be dangerous this year simply because they are so unpredictable. Their strength is also their weakness, though. That inconsistency means they are unlikely to make the play-offs. The firepower in their backline must be harnessed - few teams would want to face them at the knockout stage - but that can't be done if players are caught in a revolving door.
2. Lack of depth up front. How will the Blues cope when their forwards start to pick up injuries? Keven Mealamu has already succumbed to a calf problem, minor we are told, with Peter Saili missing the last match with a knee problem. Lock Patrick Tuipulotu also has a knee injury. More injuries to the tight five will spell real problems.
3. Draw. Last year the Blues fell away after a good start, losing their final six matches. This season their last six matches read: Chiefs (away), bye, Sharks (home), Hurricanes (home), Force (away), Crusaders (away) and Chiefs (home). It's a tough stretch by any team's standards.
- Patrick McKendry
WARRIORS (0 wins, 2 defeats - 15th place)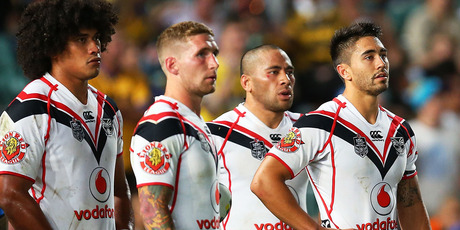 How the Warriors can turn it around
1. They have far too much talent not to improve. They are littered with internationals and former State of Origin players and in Sam Tomkins, Shaun Johnson and Manu Vatuvei have matchwinners. They will also welcome back Thomas Leuluai from injury soon (possibly next weekend) and he was terrific in the second half of last season.
2. Their draw is still a relatively kind one, even though they travel to take on the Cowboys in Townsville this weekend. They don't face a top-four side from last year until round seven (Melbourne) and play the Roosters, Sea Eagles, Storm and Rabbitohs only once this season.
3. There are 24 rounds still remaining. The season is not over and the Warriors have shown an ability in the past to overcome slow starts. They also know how to win under Matt Elliott, having won eight of nine mid-season in 2013.
Why they probably won't
1. Their confidence and self-belief is already shot. They don't seem to believe in the their structures, game plans or each other and the words coming out of the club about a lack of fight and will to win are disconcerting. The Warriors generally don't cope well with pressure and they are under pressure.
2. Teams who start the season poorly rarely make an impression at the end of the season. The Warriors' march to the 2011 grand final was an exception after they lost the first three games of the season. At least then, they went close even if they lost so you didn't think they were too far off.
3. Defensively they are poor and it was an area they spent considerable time on during the off-season. It's not a quick fix because they lack intensity and aggression and are particularly vulnerable down the edges.
- Michael Brown