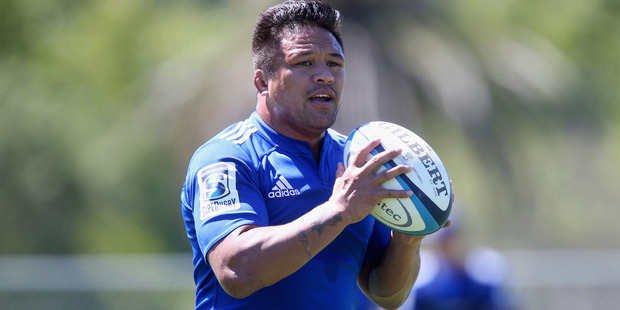 Sir John Kirwan's comments about Keven Mealamu's calf injury, and the fact he has been sent home from South Africa, sum up perfectly how seriously the Blues are treating the hooker's latest problem.
Last season, after a delayed start because of his workload with the All Blacks, Mealamu had early problems caused by a calf injury.
Coincidentally, his front row partner, Charlie Faumuina, has had his last two seasons curtailed by calf problems, missing the All Blacks' June series for the past two years.
Faumuina, 27, has time on his side- something Mealamu, who will turn 35 on March 20, lacks.
The All Blacks used him sparingly last year - more often than not as a substitute. After 110 tests and 154 appearances for the Blues, he is nearing the end of his playing career.
With Andrew Hore no longer on the scene, All Black coach Steve Hansen will also be keeping an eye on Mealamu's recovery.
Aside from the Blues hooker, Dane Coles is the other automatic squad choice for Hansen, who will be a keen observer of the Super rugby competition as he looks for another.
"He just got a little strain in his calf and when you're a front-rower that's like a sprinter having a hamstring problem so we're just erring on the side of caution because we want to make sure Kevvie is with us for most of the season," Kirwan said.
"We've decided to protect him a wee bit, send him home and not take the risk because if he blows it he'll be out for 12 or so weeks."
Kirwan said he hoped to have the veteran back next week for the match against the Cheetahs at Eden Park following Sunday morning's match against the Lions at Ellis Park.
Kirwan's side will have James Parsons and Tom McCartney as hooker options against the Lions, with Blues development player Gafatasi Su'a travelling to South Africa today as cover.
- APNZ