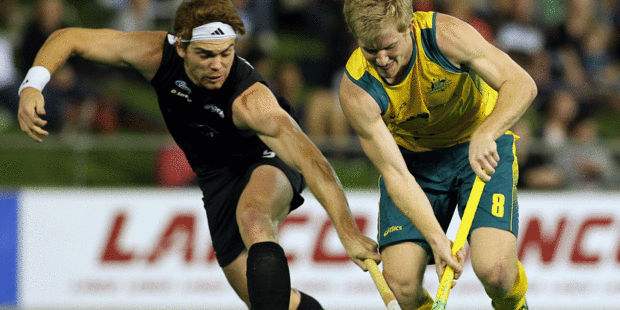 New Zealand men's hockey coach Colin Batch has named an extended squad of 20 players for the three-game series against Japan starting in Tauranga next week.
The series is being used as part of preparations for the Champions Challenge in Malaysia at the end of April and June's Hockey World Cup in Holland.
There are 19 members of the New Zealand national squad in the team, along with Capital's Jacob Smith who has been called up from the development squad.
"We have a lot of big events coming up like Champions Challenge, World Cup and Commonwealth Games so this will be an excellent opportunity to develop our team during this series.'' Batch said.
"We have George Muir and Jared Panchia available again. Both played at the Junior World Cup in December and were rested for our last tournament in India. It will be interesting to see how they have progress after a busy 2013 with the national team.''
Two players also hungry to impress in Tauranga are Andy Hayward and Cory Bennett, who both missed out on the Black Sticks' silver-medal effort at the World League Final through injury.
Hayward hasn't played for the Black Sticks since last July's World League Semifinal after badly breaking his finger in a practice game.
"It's been a long recovery for me after what seemed like a pretty minor injury ended up needing surgery to heal properly,'' he said. "I'm pretty happy to be back in action and this is a big series for us. It's really the last chance to have everyone together and show the selectors our potential.''
The first game of the series will be in Tauranga next Wednesday. As part of the series, a New Zealand invitational XI will also play three games against Japan in Auckland.
New Zealand men's hockey squad to play three tests against Japan in Tauranga March 12-15:
Joe Bartholomew (North Harbour), Cory Bennett (North Harbour), Marcus Child (Auckland), Simon Child (Auckland), Dean Couzins (Auckland), Steven Edwards (North Harbour), Nick Haig (Canterbury), Andy Hayward (Midlands), Blair Hilton (Capital), Hugo Inglis (Southern), Stephen Jenness (Capital), Devon Manchester (Auckland), Hamish McGregor (Southern), George Muir (North Harbour), Arun Panchia (Auckland), Jared Panchia (Auckland), Kane Russell (Southern), Alex Shaw (Capital), Jacob Smith (Capital), Blair Tarrant (Southern).
- APNZ